Talented singer Cina Soul desires to take after award-winning vocalist Efya.
Many have likened the young musician's prowess to that of Efya, with others suggesting that she will be a huge competition to her mentor.
Responding to these claims, the 'Ojorley' singer professed her admiration for Efya.
READ ALSO: Photo: NAM 1's wife comes out of hiding; eulogises husband on birthday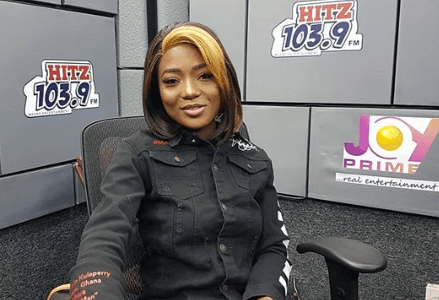 "Anytime anyone says that to me, I laugh so much and I'm super excited because honestly, I look up to her so much, she has set so many paces for us. I want to be like her and be more than her," she said.
"…She has open so many doors, so many platforms. See I grew listening to Efya and mimicking some of the things she did so you tell me that I sound or you are comparing me, you're blessing me because it's such a blessing to be compared to Efya," Cina Soul added.
ALSO READ: I'm not a fan but will 'play' with my wife's backside – Dumelo (Photo)
Watch the above for more.
Source: myjoyonline.com