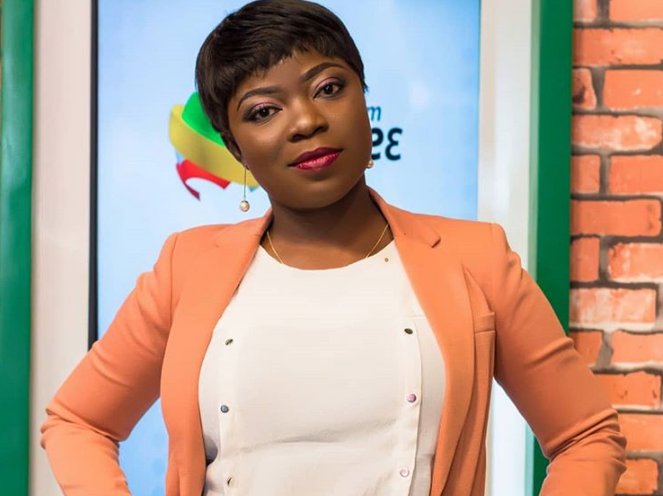 Vim Lady is a name many have called Adom FM's News Editor, Afia Pokua.
For many years, she has been called so and many people do not know her real name. As to how the name came about, they do not know.
Speaking Friday on Daybreak Hitz on Hitz FM, the news anchor said 'Vim Lady' was derived from Nana Boroo's 'Aha Ye De'.
"Kasɛ vim, vim, afei momma me vim, vim," is the lyric from the song she chose the name from. 
SEE THIS: Asantehene is not God – Yvonne Nelson debates Okyeame Kwame
According to her, she liked the term which is usually used to mean confidence.
"The song was popping everywhere. Nana Boroo was even the lead musician for that year's Adom FM's Easter Kwahu festival. I adopted the term from there," she revealed.
Afia Pokua added, her co-workers started calling her 'Vim Lady' "and I said why not, let me just adopt the name. That is how it has stuck with me over the years."
ALSO SEE: Video: Check out Afia Pokua's response to people forcing her to marry
She told Andy Dosty, host of the show that as a radio broadcaster, who uses her voice to get listeners to react or pay attention, adopting terms is something that she uses to aid her in the profession.
Afia Pokua explained it helps her drive home a point and leave an impression in the minds of listeners.
"Even musicians do that. That is why you would listen to a song and feel sad, happy or angry."
Source: myjoyonline.com