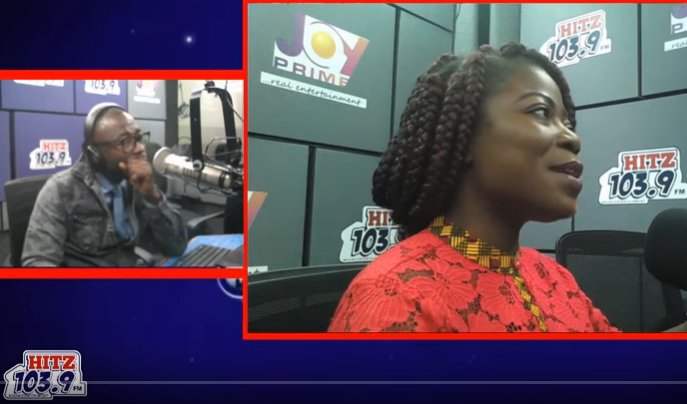 Adom FM's Afia Pokua, popularly known as Vim Lady, has responded to critics lambasting her for not tying the knot with a man yet.
In an interview on Daybreak Hitz on Hitz FM, Friday, Vim Lady asked Ghanaians to stop pressuring her because "we are forcing a lot of people into things they're not ready for."
According to her, marriage is about peace of mind yet people force others to get married.
SEE THIS: Video: Kuami Eugene, Kidi not competition at Lynx – DopeNation
Talking about what people don't know about her, she disclosed that she has a lot of men in queue wanting to spend time with her but she loves intelligent men, hence doesn't get along easily.
"People don't care if you're happy or not. They don't ask if you are at peace. I think that's all that matters. We tend to forget that there is a divine force ruling the world… same people who push people to the wall will be the same to laugh at you when the marriage collapses." she noted.
Vim Lady further explained that, everyone has their life planned out differently so it is about time people realise that.
ALSO SEE: I'll accept my ex-husband back if only to kill him – Tonto Dikeh
"There are people who will never marry. There are those who will divorce and people who will be in between. I want to marry. Why wouldn't I? I don't want to marry when I am not happy.
"The men are crazy about me because of my mind. You have to give me reasons to tow your line. The men are there in a queue. Men are not scared of me. They enjoy conversations with me. All my friends are boys. I used to be a tomboy and I was wearing boots," she told Andy Dosty.
Source: Adomonline.com