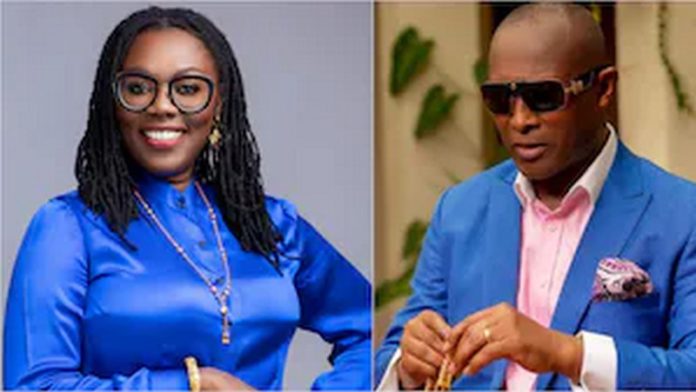 Minister of Communications, Mrs Ursula Owusu-Ekuful, has shown off her husband, Dr Samuel Ekuful, as he celebrates his birthday.
Wednesday, March 24, 2021, happened to be the birthday of Dr Ekuful and his wife was excited about it.
In celebration of her husband's new age, Mrs Owusu-Ekuful shared some fine photos of the medical practitioner.
READ ALSO:
The photos showed Dr Ekuful dressed in a blue suit with a pink shirt.
While he wore a pair of dark spectacles in one photo, the other had his face showing.
Sharing the photos, the Ablekuma West Member of Parliament was simple with her caption but full of love. "Happy birthday, beloved!! Love always," her caption read.
Dr. Sam Owusu Ekuful is the Senior Consultant and Proprietor, at Ekuful Eye Care located in East Legon, Accra, Ghana, which he founded and owns and an entrepreneur.
He is currently the Consultant Optometrist at his eye specialist center based in Accra, since June 2019 till date. He was initially fully based in the United Kingdom (UK), but has to frequent Ghana some more, due to his marriage to Hon. Ursula, who is based in Ghana.
His wife, Mrs Owusu-Ekuful, had revealed that their courtship and eventual nuptials, a few years back were aided by technology. Clearly, technology is playing a big role in their long distance relationship and is eventually a vital factor in helping their marriage to flourish.