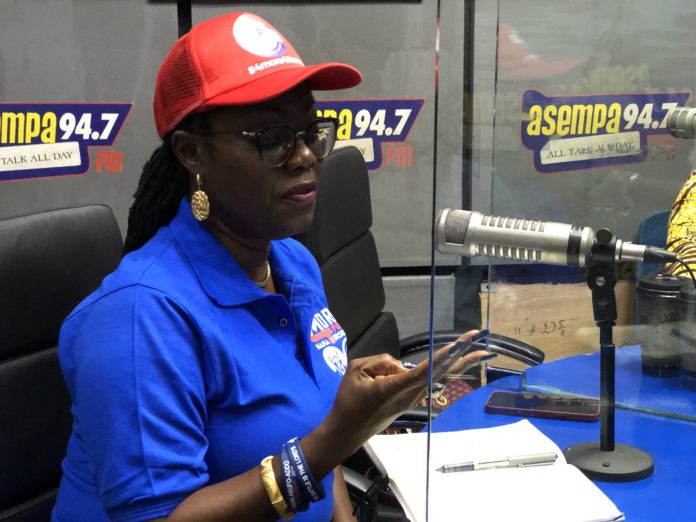 Communications Minister, Mrs Ursula Owusu-Ekuful, has disclosed that the unlocking of mobile devices like phones and tablets will soon be a thing of the past in Ghana.
According to her, as part of sanitising the cyber security space, the National Communications Authority (NCA) will work together with telecommunications companies to block stolen and locked phones from abroad.
"We have authorised the NCA to punish network cooperators and agents for disobeying the law and going against our agreement.
 "After the sim re-registration exercise, we will start phase two. I've told NCA that after the sim cards, we will check the mobile devices. All have unique numbers so there will be an equipment identity register," she said.
The Ablekuma West Member of Parliament(MP) indicated that network cooperators have a database with the unique code of their subscribers' mobile phones and tablets.
"Whatever phone a subscriber uses will be known. When your phone is stolen you can call the Central Equipment Identity Registry number to inform them about the lost phone. We will block the number.
"There is a global blacklist and grey list of stolen phones so we will join that GSMA system so that globally when you steal anyone's phone or you buy a locked phone from anywhere here it won't work. If anyone steals a phone here and tries to sell it will be like a book, you can't use it," she explained on Accra-based Peace FM.
Mrs Owusu-Ekuful stated that her ministry has already engaged all relevant stakeholders.
"This will affect those who do the unlocking business but we met them two years ago," she noted.
She stated that the equipment identity register is an aspect of the ministry's initiative in cleaning Ghana's cyber security system.
The lawmaker added that this will help curb the issue of phone thefts The minister also said the new initiative will open an opportunity for subscribers to enjoy phone insurance plans from network cooperators.
She reminded subscribers to re-register their sims to avoid disconnection on 31st May 2023 and urged those with 'genuine' concerns about their Ghana cards to visit the National Identification Authority offices.
ALSO READ:
Cyber Security analyst sends important message to NCA, Ursula Owusu and NIA
Ursula Owusu sends fresh message over SIM registration
Ursula Owusu sends fresh message over SIM registration