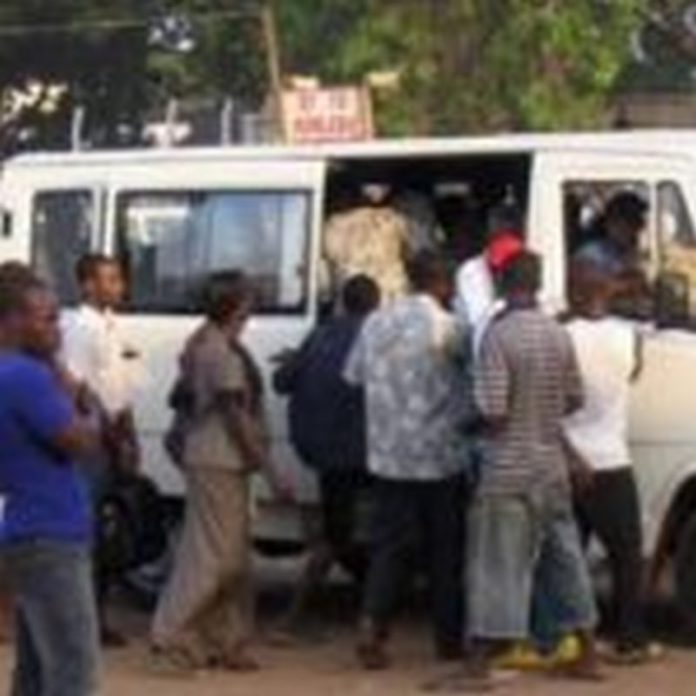 Surprising news has hit the ancient city of Kumasi as a commercial vehicle (Trotro) driver and mate returned an amount of GHC 200,000 to its rightful owner.
According to the duo, Felix Boakye and Opoku Asamoah Emmanuel, they found the money wrapped in a black polythene bag on the roadside on Tuesday while they were still working.
The two after discovering that the bag contained cash, kept it in their vehicle throughout the day till evening when they came to a crossroad and had to decide what to do with the money.
Finally, the duo came to a conclusion to hand over the money to a church member who is also a policeman Opoku Emmanuel knew very well and trusted.
The policeman,who also happens to be a friend of the General Manager of Hello FM in Kumasi, informed him.
An announcement was made on Kumasi-based Hello FM subsequently but the owner never heard of it.
But miraculously, somebody recommended Hello FM to the owner to run an announcement on the station.
According to the owner whose name has been withheld, he went to the station to make the announcement when he coincidentally was told the money was with the station.

The General Manager, Samson K. Nyamekye, revealed that after thorough investigations involving himself and the policeman, they came to the conclusion that, the money indeed belonged to the man who had reported his lost money.
Later on the show, the man revealed that he was sent by his boss to deliver the money to a brother.
According to him, he threw the money through the window of the vehicle he was travelling to his brother who was on the roadside and also confirmed that indeed his brother in question saw him throw the money outside the car.
ALSO READ:
Taxi driver wins hearts after returning a fishmonger's ¢8k
The Church of Pentecost celebrates taxi driver who returned fishmonger's money
According to him, he realised a few minutes after throwing the money that, his brother was still looking for the money so he got out of the vehicle and approached him but got to know that, he couldn't find the money.
Meanwhile, onlookers on the roadside who saw the "trotro" driver and his mate taking the wrapped polytene bag alerted them. According to him, they went throughout the day searching till night for the vehicle but to no avail.
The money was finally handed over to him yesterday as he screamed for joy.
Speaking on Hello FM Friday, he revealed that, initially he had planned to either commit suicide or submit himself to prison and had already asked his unemployed wife to take care of their children since there was no way he could repay the money back to his boss.