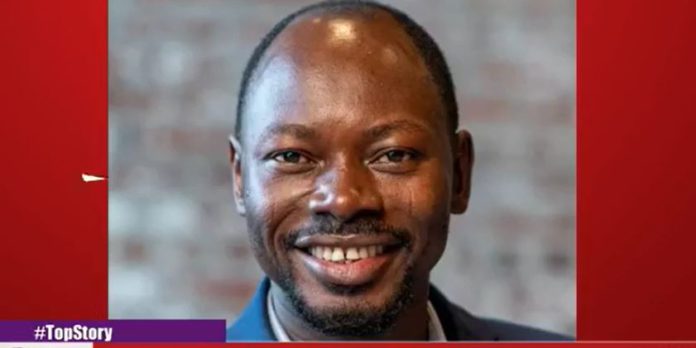 The Head of Pediatrics and Child Health at the Tamale Teaching Hospital (TTH), Professor Alhassan Abdul Mumin, has disclosed that there have been five suspected deaths due to Measles at the health facility.
Speaking in an interview on Joy FM's Top Story on Friday, he explained that "the only reason we still call them suspected cases is that we do not have the laboratory results up to now.
"We have five cases we admitted with suspected measles. The suspected measles have all the features that you will document for a child or a patient that has measles," he said.
He noted that "there are still cases that are pending since November last year that we do not have the results back from the testing laboratory.
"So actually, we do have mortality even if they are not confirmed because laboratory results are not available," he added.
His assertion is contrary to Health Minister, Kwaku Agyeman Manu's claim that no death related to Measles has been recorded.
"It is important to correct the erroneous impression that there have been deaths from Measles in Ghana recently. For the avoidance of doubt, there have been no deaths from the recently recorded spike in Measles cases. Indeed there have been no deaths since 2003, though we have recorded cases annually," the Health Minister assured in a press briefing on Tuesday.
But the Head of Pediatrics and Child Health at the Tamale Teaching Hospital insists that some children have died from the disease.
According to him, this is not the first time he has seen cases of Measles.
He said in 2013, there was a mini outbreak of measles in Tamale in his 12 years of service and he helped to manage the situation.
ALSO READ:
Over 100 measles cases recorded in northern Ghana as babies vaccines shortage bite
Measles vaccines to arrive in Ghana within 2 weeks
"I have been in Tamale for the last 12 years … so I know what a case of Measles looks like from the features that they present with and the case definition leaves nothing for ambiguity. So when you see a suspected case of Measles, you are only waiting to get the laboratory confirmation and you can now say that this is a confirmed case of Measles," he explained.
He, however, stated that the government official might have made that comment due to the absence of the laboratory confirmation results.