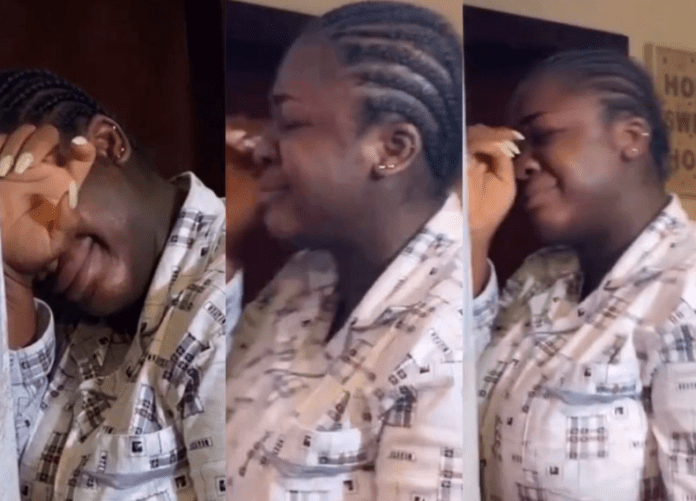 Actress Tracy Boakye couldn't conceal her excitement when some of her friends gave her a big surprise on her birthday.
The actress was spotted in a video wearing a pyjamas as a birthday song played at the background.
The actress busted into tears of joy on seeing her friends, most of whom are media people who had come to shower her with presents on her special day.
It is not clear if she woke up from bed to the surprise but her pyjamas outfit suggests so.
Blogger ZionFelix who is known to be a close pal of the actress is also seen dancing with Tracy in the said video.
Among the gifts presented were birthday cakes, among other items.
READ ALSO
Dear, @mr_obrempong this is the biggest surprise you've shown me on my BIG DAY, I don't know how u Organized this whole thing, but I'm still speechless 😶, the actress posted after the surprise.
She added:
Hhhhhhmmmm @iamakuaamoakowaa @xandykamel @zionfelixdotcom @prophet_eric_boahen you woke up soo early to give me this BIG BEAUTIFUL SURPRISE ON MY BIG DAY. I love you all soo much. God bless you. My heart was beating soo fast when I came down. 😰😢.
Watch the videos below: