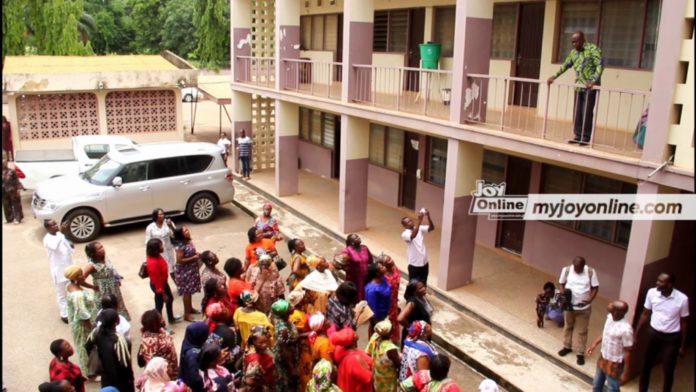 Former Tema East Member of Parliament, Daniel Nii Kwartei Titus-Glover has expressed his disappointment in the Ashanti Regional Minister, Simon Osei Mensah for chastising caterers on the School Feeding programme who were demanding payment for their arrears.
He stated as the Minister in NPP's stronghold, he should have found a way to calm down the angry caterers.
"At least invite them to a conference room, find a way to communicate to cool them down. These are women who are saying they have cooked for our children they have not been paid," he said on Accra-based TV3.
To Mr Glover, the Regional Coordinating Council was the only place the caterers could use to drum home their concerns, considering the distance between Kumasi and Accra.
"From Kumasi to the Gender Ministry in Accra is a long distance so looking around there is nowhere they can run to than to come to the father of the region" he stated.
Mr Titus-Glover, however, rendered an apology on the Minister's behalf.
"Let me take this opportunity to apologise for the way he related to the women. It is not good for the optics" he added.
ALSO READ:
Ashanti Regional Minister 'fights' school feeding caterers
The caterers picketed at the premises demanding payment of arrears in the second term of the previous academic year.
However, the Minister turned his back on the women because he did not like how the caterers responded to his plea for calm.
After the incident, the minister said he reacted the way he did because the caterers picketed his premises unlawfully.