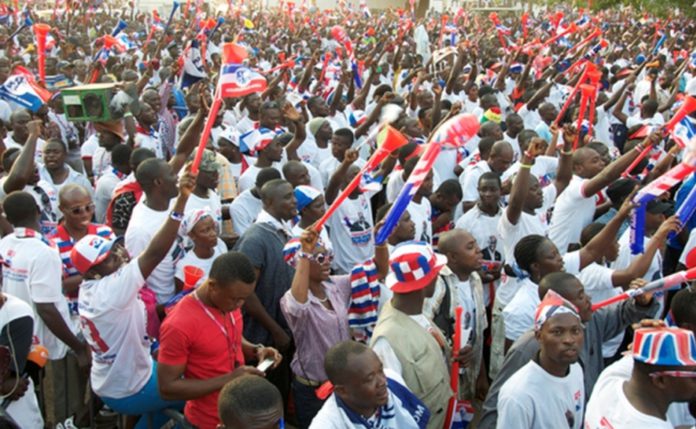 Former New Patriotic Party (NPP) General Secretary, John Boadu, has admitted there is apathy in the party because some people feel left out.
He revealed this on Asempa FM's Ekosii Sen as he expresses worry over the monetisation of Ghana's politics as a result of apathy, particularly on the part of NPP members.
"There is apathy because people have the perception that they are hungry and others are enjoying and satisfied, but the reality is that we can't feed everyone.
"Not everyone will enjoy it, nor can we all benefit at the same time. Some will come early and others later," he stated.
To him, people must be committed to serving the party wholeheartedly instead of focusing entirely on personal interests.
"The joy with which people served the party is no longer there, but for how long can we continue paying money during elections? When did NPP get here?" he questioned.
Citing the fallout from the Assin North bye-election, Mr Boadu noted it was crucial, and the NPP shared money for voters but couldn't influence their decision.
According to him, voters said they were waiting for the money to be shared by the National Democratic Congress (NDC).
Both NDC and NPP were at each other's necks when voting began at various polling stations over allegations of vote buying through the sharing of monies, fertilisers, and machetes, among others.
Despite not revealing the amounts NPP paid, Mr Boadu noted the constituents stated the monies from NDC would help them decide who to vote for.
ALSO READ: