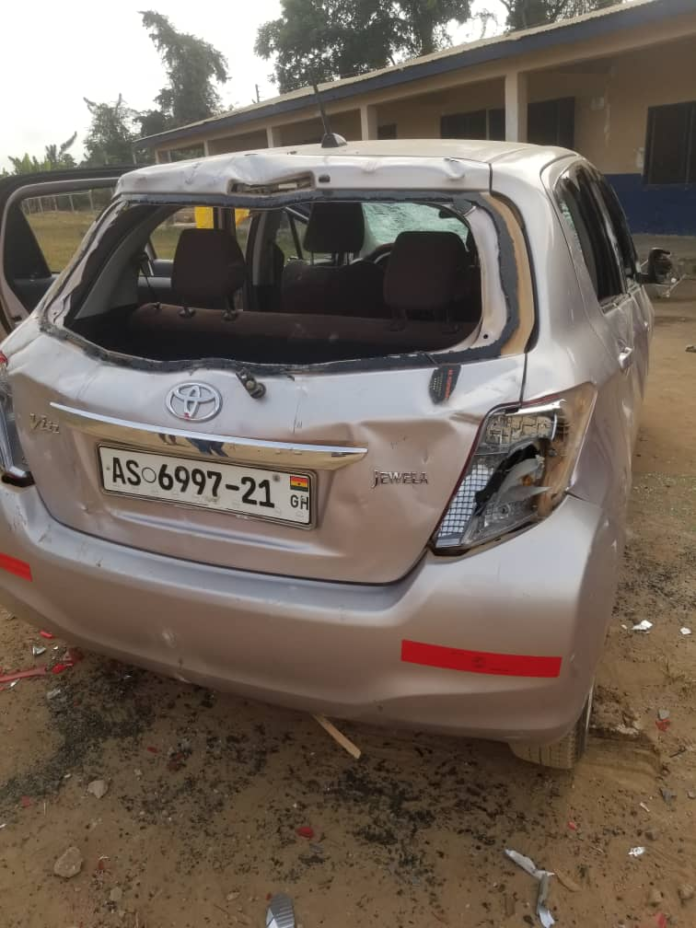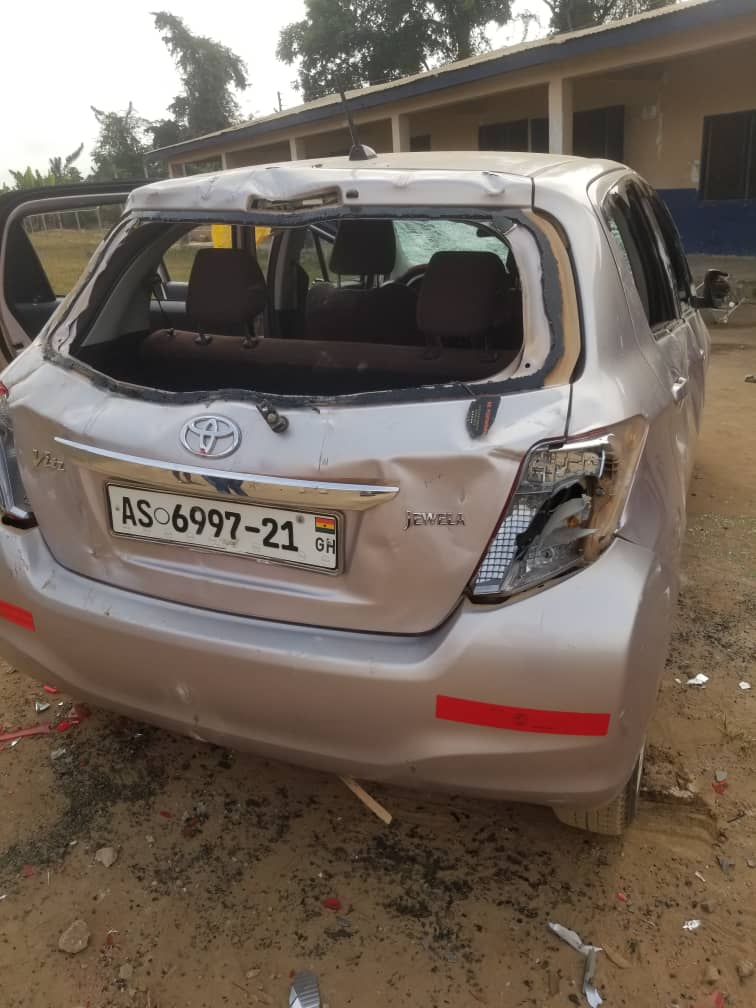 Students of Krobea Asante Technical and Vocational Institute in the Ashanti Region will be surcharged for damage caused to property before they return to school.
Six vehicles and other school property, including new building projects, were vandalised by rampaging students protesting poor examination performance.
Ashanti Regional Minister, Simon Osei Mensah, before the announcement of a five-member investigating committee, said the government cannot take up the cost of the damaged property.
Nana Yaw Gyimah joined the minister and members of the District Security Council to tour the school.
Forty students arrested for the rampage are still in police custody as invitation is extended to the student leadership.
All students have given their caution statements to the police.
Sekyere East District Director of Education, William Brako Adjepong, says preliminary investigations have established three reasons for the rioting.
The students started their destruction by cutting the main power source of the school.
The Principal's bungalow was the prime target, but an attempt for forceful entry was unsuccessful. A government-owned Isuzu pickup truck parked at the premises was destroyed.
They proceeded to the main administrative block to vandalize the school's Mahindra pickup truck, a Nissan Patrol vehicle and the school's bus.
The students also turned over a Mercedes Benz saloon vehicle owned by a teacher.
They marched to the apartment of the senior housemistress, hurled stones and other missiles at the building and destroyed a Toyota Vitz car parked in front of the apartment.
They forced open the first gate of the apartment and made away with cooked food.
The school's food store was ransacked, while installations in newly-constructed buildings were destroyed.
Ashanti Regional Minister, Simon Osei Mensah, expressed shock at the destruction. He wants the students to pay for the damage.
The Regional Security Council and the Ministry of Education have resolved to establish a five-member investigative Committee.
The Regional Minister says cause and cost of the vandalism will be established by the committee.
Meanwhile, the regional minister says all the arrests made will be duly investigated and those found guilty prosecuted.
40 Krobea Asante Technical and Vocational School students arrested for vandalism
Krobea Asante Technical and Vocational School shut down