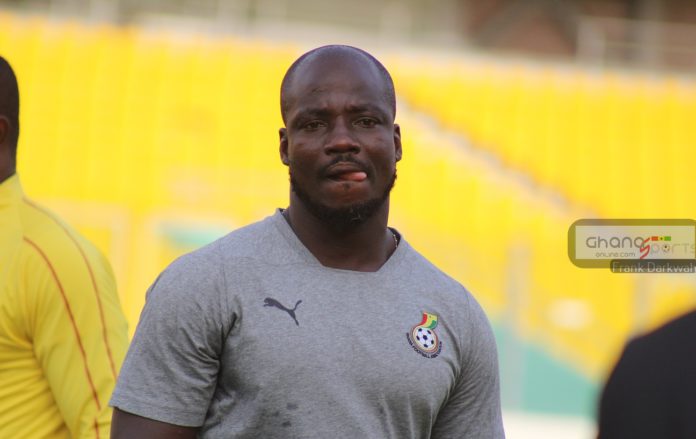 Former Ghanaian football captain, Stephen Appiah, has opened up about two terrifying near-death experiences he encountered during his illustrious playing career.
Despite the harrowing encounters, Appiah expressed his gratitude for avoiding tragic outcomes in both incidents.
In an interview with Joy News, Appiah shared the details of these incidents.
According to him, the first near-death experience occurred while he was aboard a plane, where he unexpectedly passed out.
The second incident, he added, took place while he was running, where he recounted how he found himself lying on the ground for an extended period of time.
Describing the aftermath of the second episode, Appiah revealed, "I woke up and went straight to the room, then I saw blood clots from some parts of my body. Even when I bent down to lace my boots, I experienced heavy panting."
Reflecting on the potential consequences, he acknowledged that had luck not been on his side, he could have suffered a fate similar to that of Marc-Vivien Foé, who tragically passed away on the pitch.
Appiah's rise to prominence began at the age of 14, when he played for the esteemed Ghanaian club Hearts of Oak.
He achieved international recognition for his instrumental role in Ghana's victory at the FIFA U-17 World Championship in 1995.
As captain of the Ghanaian national team, known as the Black Stars, Appiah led his compatriots to their historic first-ever World Cup appearance in 2006. Additionally, he successfully guided the team to qualify for the 2010 World Cup held in South Africa, where Ghana impressively reached the quarterfinals.
Throughout his remarkable career, Appiah showcased his talents in Italy's Serie A, representing renowned clubs such as Udinese, Parma, Brescia, Juventus, Cesena, and Bologna.
He also enjoyed three fruitful years with Turkish giants Fenerbahce from 2005 to 2008, leaving an indelible mark in European football.
MORE: