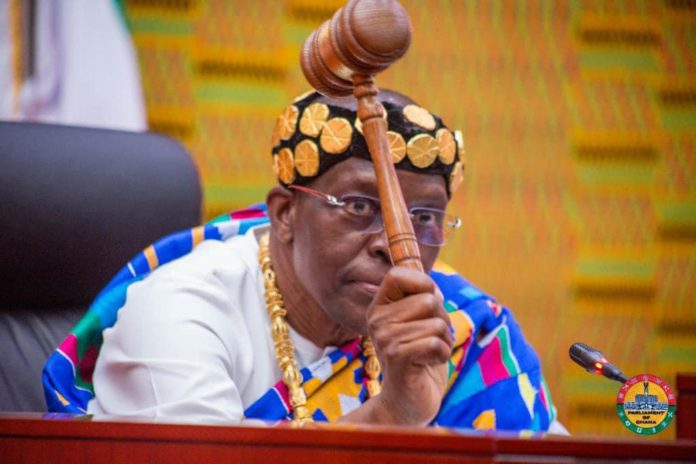 Speaker of Parliament, Alban Sumana Kingsford Bagbin, has called for Finance Minister Ken Ofori-Atta to appear before Parliament.
The purpose of this summons is to provide a comprehensive briefing on the government's entire debt restructuring program.
The move comes in response to concerns raised by the Minority about the lack of transparency and consistency in the government's approach to debt restructuring.
The Minority, led by Cassiel Ato Forson, expressed their reservations about the secretive nature of the debt restructuring process and highlighted the government's failure to keep Parliament informed about the specifics and the potential benefits and drawbacks of the program.
The lack of clarity has raised doubts about the government's actions to manage its debt obligations effectively.
In response to these concerns, the Minority Leader, Cassiel Ato Forson, took the initiative and tabled a motion before the House, urging all Members of Parliament to support it.
The motion seeks to shed light on the opaque aspects of the debt restructuring plan and demands that the government provides a more detailed and transparent account of the program's objectives and potential implications.
After the motion was presented, the Speaker, Alban Sumana Kingsford Bagbin, put it to a vote, and it received unanimous support from the Members of Parliament.
Consequently, the Speaker directed the Finance Minister, Ken Ofori-Atta, to appear before Parliament and present a comprehensive briefing on the entire debt restructuring program.
This directive aims to ensure that all parliamentarians and the public are well-informed about the government's efforts to sustain its debt obligations and the potential impacts on the nation's financial stability.
As the matter progresses, it is expected that the Finance Minister's briefing will provide much-needed clarity and foster a more informed and open discussion among all stakeholders in the country's financial management.