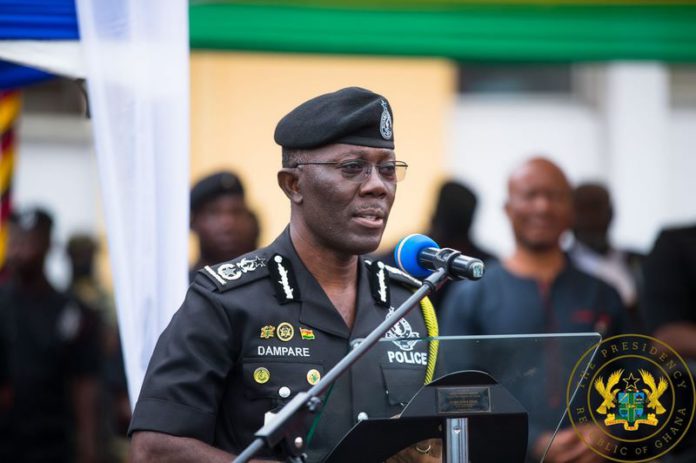 Managing Editor of the Insight Newspaper, Kwesi Pratt Jnr. has commended the Inspector-General of Police (IGP), Dr Akuffo Dampare and the entire service for unravelling the mystery surrounding the death of 21-year-old soldier, Sheriff Imoro.
Following the death of the young soldier, the military invaded Ashaiman and brutalised and arrested many residents.
Mr Pratt said the police have proved that crime issues including murder can be resolved without any violence.
"Well, first of all, to start with, I will like to commend the Inspector-General of Police and his men and women for demonstrating clearly that we can resolve issues and deal with a crime without recourse to robust approaches.
"What the Inspector-General of Police and his men and women have shown is that it is possible using their expertise and so on to unravel crimes including the crime of murder," he said on Accra-based Metro TV.
The Ghana Police Service, after a week of a sustained intelligence-led operation, has arrested six persons at different dates and various locations within Ashaiman and its environs for their suspected involvement in the murder of Mr Sherrif, a soldier.
On 4th March 2023, Police received information that a male adult had been found lying dead at Ashaiman Taifa in the Greater Accra Region.
A team of Police officers proceeded to the said location and confirmed the incident.
The Crime Scene Team retrieved a number of items, including a knife with blood stains on it and a backpack.
In the backpack, Police found one Samsung tablet, one Apple laptop, one military uniform with the name tag "Imoro", eight other items of clothing, as well as a Ghana card and a Health Insurance card bearing the name Sherrif.
Investigations further revealed that on 3rd March 2023, the deceased had visited a female friend at Ashaiman Newtown at about 10:30 pm and left the place in the middle of the night at about 01:30 am, on the 4th March 2023.
After almost a week of painstaking intelligence-led operations, on 9th March 2023, the police arrested the main suspects and two others on 11th and 12th March 2023 respectively.
ALSO READ:
Further investigation has established that two of the suspects at about 1:45 am on 4th March 2023 attacked the deceased at Taifa Ashaiman in an attempt to rob him of his phone and a backpack.
A postmortem examination was performed after which the pathologist gave the verbal cause of death as exsanguination and laceration of major vessels of the left arm consistent with the stabbed injury.