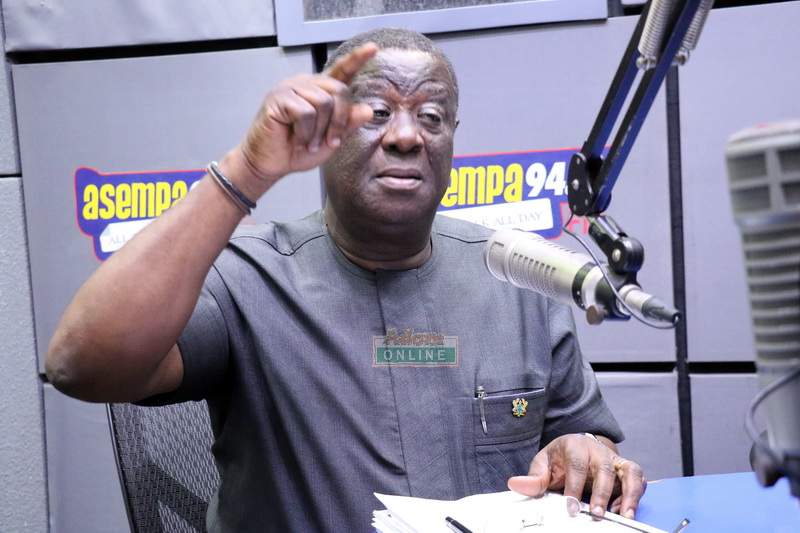 The Ministry of Roads and Highways has described as inaccurate claims by the Minority Chief Whip, Kwame Governs Agbodza, that the Akufo-Addo government is expropriating projects churned out by his predecessor, John Mahama.
President Akufo-Addo, while delivering the State of the Nation Address (SONA) in Parliament on Wednesday, touted that the record of his government in the road sector was unmatched.
The President noted his administration has built more roads than any other government in the history of Ghana's Fourth Republic.
Reacting to the statement, the Adaklu MP who doubles as the Ranking Member on the Roads and Transport Committee said the assertions were an unfortunate fabrication.
The lawmaker stated the attempt to expropriate his government is most scandalising and such dishonesty must be called out and condemned by all.
He explained careful scrutiny of Akufo-Addo's record in the roads sector as contained in the annexed document presented to Parliament, exposes this lie.
ALSO READ:
We've built more roads than any govt in the 4th Republic- Akufo-Addo
But the Ministry in a statement also indicated the issues as presented by Mr Agbodza contain some inaccuracies and do not represent the full facts.
To ensure transparency and accountability to the people of Ghana, the ministry in the statement listed some road projects executed by the incumbent government.
"The public is assured that in the spirit of transparency and accountability, the Ministry will continue to provide accurate information on road projects to the good people of Ghana," the statement read.