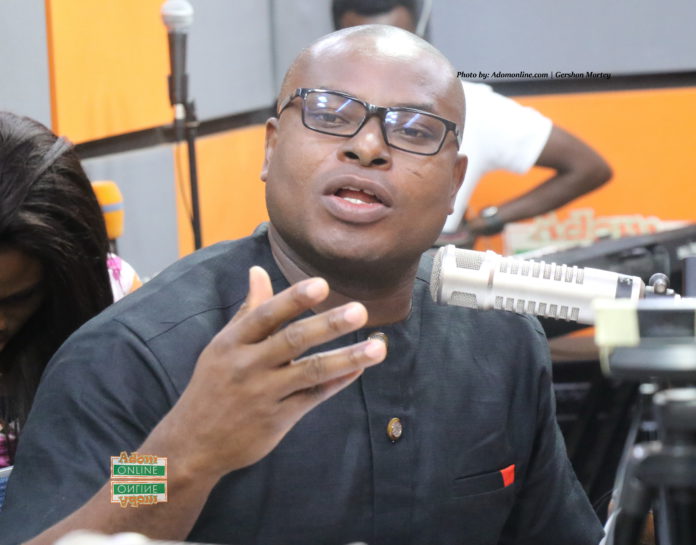 A former Deputy Director of Research at the Jubilee House, Richard Ahiagbah, has stated that American rapper, Meek Mill, did not seek permission before recording his music video.
Taking to Twitter, the New Patriotic Party Director of Communications added the video which has attracted public backlash was also not sanctioned by the Presidency.
The rapper, who was in Ghana during the Christmas holidays, sparked public agitation after posting a video he recorded with his crew at the Jubilee House.
In the video, the singer was seen joyously walking through the Jubilee House, together with his colleagues as they jammed to his latest composition.
From the visitor's hall to other locations in the Jubilee House, including the front of the facility, Meek and his friends accessed the building for their shoot.
He has since deleted the video and rendered an apology, stating his aim was simply to project 'art', help project Ghana and further strengthen the bond between Africans across the globe.
He added he is not familiar with the sensitivities of Ghanaians, adding that he meant no harm whatsoever.
RELATED:
Outrage as Meek Mill drops footage of video shot at Jubilee House
Meek Mill video shoot at Jubilee House: Ghanaian journalist would have been manhandled –…
On the back of this development, Mr Ahiagbah added he believes Meek Mill realised his indiscretion and has accordingly deleted the video as he retweets the latter's apology.
Meek Mill music's video was not sanctioned by the Presidency. Its permission was not sought whatsoever for the use of the video. The musician has realized his indiscretion, apologized & taken down the video. #apology #Flagstaffhouse #CitiCBS #Ghana #TV3GH #JoyNews #GMG pic.twitter.com/2eJWBwefp5

— Richard Ahiagbah Official (@RAahiagbah) January 10, 2023
Meanwhile, there has not been any comment from the Presidency yet on the matter despite the growing public outcry on social media and traditional media platforms.