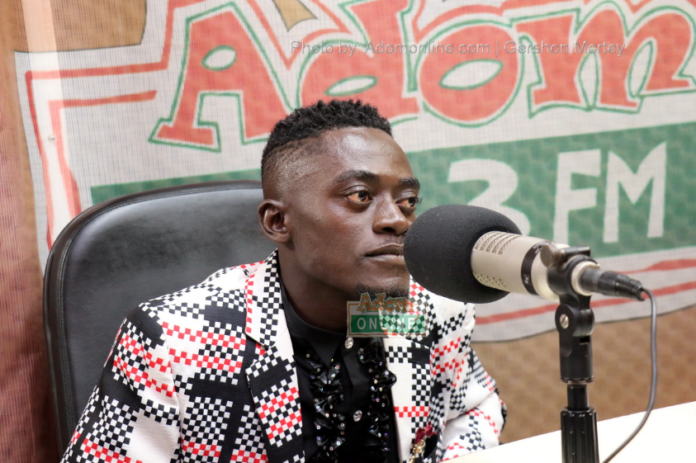 Actor Lilwin put his comic nature to the side when he addressed some allegations that he is into money rituals.
The accusation stems from his gesture on the 31st night when he splashed wads of cedis on the founder of Second Chance church in a bizarre manner.
Lilwin visited the church during the crossover service, and while prophet Stephen Adom Kyei Duah was ministering, the actor distracted the congregants by aggressively throwing bundles of GHS5 notes.
Though he was not the only attendee to 'spray' cash during the service, critics have speculated Lilwin's gesture was out of the ordinary..
Reacting to this, Lilwin, in a live video, indicated Ghanaians are reading too many meanings into what he said was a harmless act.
He added that he was touched by the ministration and 'sprayed' cash as an indication of his joyful heart.
Lilwin further questioned why his act is considered a crime when other Christians in both orthodox and charismatic churches flaunt their wealth during offertory time.
On the accusation of being ritualistic, the actor, real name Kwadwo Nkansah, responded that his hands are clean and he works hard for his money.