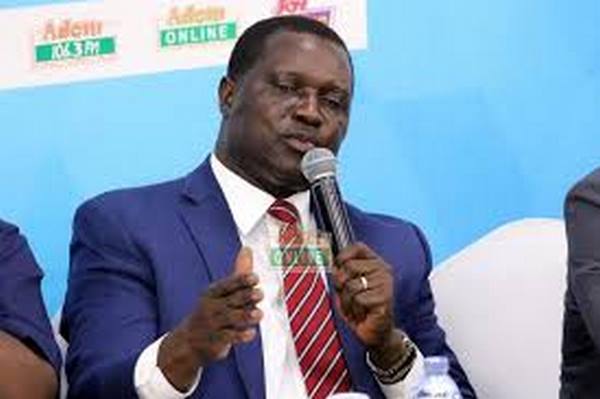 A report by two research firms, Alliance for Social Equity and Public Accountability (ASEPA) and FAKS Investigative Services, has revealed that Deputy Education Minister, Dr Yaw Adutwum possesses a deep understanding of the education system in Ghana.
The report by the research firms, taking into consideration respondents' views, described Dr Adutwum as one who "possesses better understanding of the education system, very passionate about education and is hardworking."
SEE THIS:
Over 3,522 of 5,000 respondents, forming a randomly sampled size, said Dr Adutwum, "has great understanding of the education sector, has humility, is candid and effective in his communication on educational matters."
The respondents believed he (Dr Adutwum) will perform very well as the Education Minister.
Respondents in the survey included traditional rulers, commercial drivers, journalists, students, petty traders, business owners, civil society organisations, market women and persons in academia among others.
READ THIS:
The ministerial tracking report by ASEPA and FAKS, which assesses the performance of ministries, ministers and deputy ministers, cited Dr Adutwum as the best performing Deputy Minister for 2019.
The FAKS Investigative Services in its 2019 survey – the 8th in the series – since it began assessing the performance of ministers, deputy ministers, regional ministers, Members of Parliament and others, said from the survey report, 4,522 out of 5,023 respondents named Dr Adutwum as the best, representing 90.03 per cent of the total score.
The report, conducted within six months, sampled respondents from three regions: Greater Accra, Volta and Ashanti regions.