President Nana Addo Dankwa Akufo-Addo has picked forms to contest the upcoming New Patriotic Party's (NPP) presidential primary.
A senior Adviser to the president and Director of Research at the Jubilee House, Victor Newman, picked the presidential nomination forms for President Akufo-Addo.
General Secretary of the NPP, John Boadu received the team and handed over the forms to them.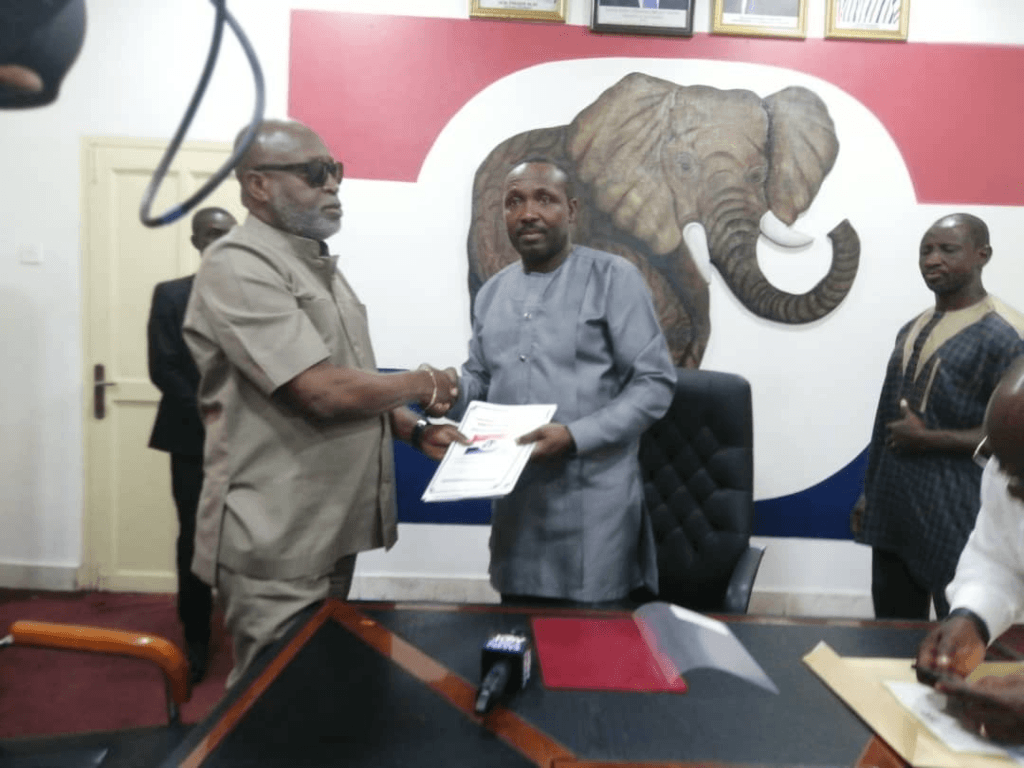 He said the party will welcome any person ready to challenge president Akufo-Addo in the upcoming presidential primary.
"We have just 30 days to finish the process and there is the need for him to get signatures from all the regions…and as a true party person, he deemed it fit to quickly get it done that is why he has nominated one of his officials to pick the forms on his behalf
"He has satisfied the first rule to paying the ¢20,000 in the party's name and we expect that before February 20, he will be able to finish filling the forms and present it with the ¢200,000 filing fees," he added.
He also confirmed that the President has paid the non-refundable nomination fee of ¢20,000.
Mr Boadu denied assertions that the '4 more Nana' campaign was designed to allow the president run unopposed.
"Party members are saying four more for Nana, not the party. It is not the party and we are clear about it so no one can talk about an uneven playing field. If it turns out that by close of nominations only one person who picks the form, a national congress will be organised for that one person to be acclaimed," he explained.