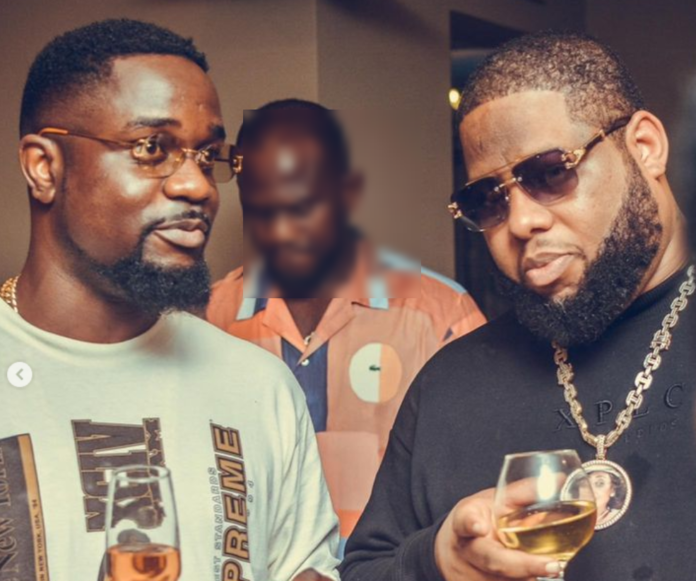 Rapper D Black has taken to Twitter to express gratitude to Sarkodie for collaborating with him years ago.
The rapper, narrating the incident, said he was surprised when Sarkodie pulled up to his studio unannounced and did two verses for him.
D Black's statement follows backlash from other industry players like Samini who said Sarkodie failed to do a song with him when he had honoured the latter several times.
According to D Black, Sarkodie, even after realising he wasn't around, did the verses for him and left.
"It just hit me that @sarkodie pulled up to my crib one time and did 2 verses for me, OMEGA and Give it To Me ft. YCee & himself on my album and guess what… I wasn't even home.
"I was in Kumasi performing at an event. Came back next day & records were there done ! Bless u g, [SIC]" D Black recounted.
D Black is the first rapper to publicly support Sarkodie amid the brouhaha with Samini which has been trending on social media for days.
According to Samini, he will never feature Sarkodie or honour an invitation from him to do a song together after they served Ghanaians with their Love Rock jam in 2014.
Check out D Black's songs with Sarkodie below:
MORE: