Chinese national, Helena Huang, who jumped bail after her arrest for smuggling four containers of Rosewood from Tamale, was on Tuesday re-arrested and sent to court.
Reports by Adom News indicated that the court, presided over by Justice Twumasi Appiah, acquitted and handed the 'Rosewood Queen' over to the Immigration Service for further action after it emerged that no formal charges had been brought against her.
ALSO: 'CHRAJ application incompetent' – Freddie Blay shows up in court
Helena Huang appeared in court together with the person who stood surety for her, Mohammed Bondirigbun.
In an interview with Adom News, Mr Bondirigbun explained that he bailed Helena after his friend, whose truck was part of the vehicles confiscated by the police, called him for help.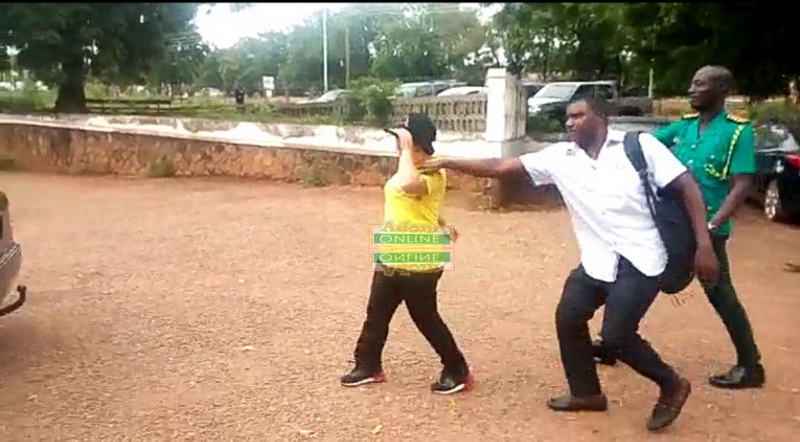 "I have never stepped in cells but slept in one because of this case. People are talking in town that Helena bribed me but she has never given me even GH¢1 before.
ALSO: Audio: God revealed 'miracle water' to me – Brother Sammy speaks after arrest
"I had to pray continuously for her return and had a call from her on Sunday to tell me she is back in town and will appear but I think this is a big lesson to me," he narrated.
Ms Huang was arrested by Police in Tamale for allegedly attempting to smuggle four containers of Rosewood after she failed to produce her passport and other documents to show that she legally acquired the products.
Listen to audio above:
Source: Adomonline.com | Adom News