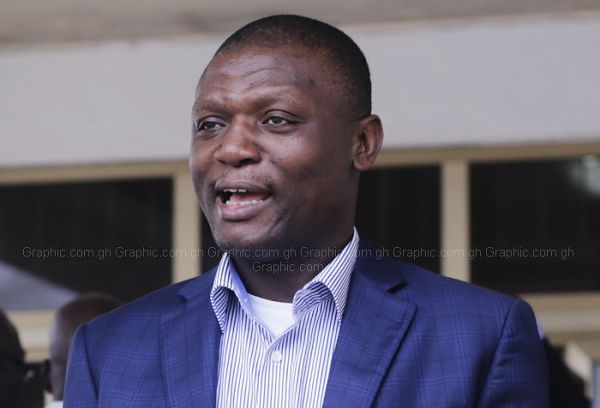 Member of Parliament for Buem, Kofi Adams, has said he is not surprised about the outcome of the approval of the six new ministers.
He simply explained his stance in the Akan proverb that efie bia Mensa wo mu to wit, there were MPs who will disregard the party's decision.
To him, the National Democratic Congress (NDC) as a party is lucky to have leaders who are faithful and loyal to the party's cause as well as the nation's.
 "If you have the head of the family who is a 'Mensa' then the family is done. But if you're lucky and the family head is not the Mensa, he can help the family progress even in the presence of members who are Mensas.
"We are lucky, our presumptive flagbearer is not a Mensa, our party leaders, from the Chairman, General Secretary and those who lead us in Parliament are not 'Mensah.'
"NDC is blessed because even with the number of 'Mensa' we have within the party, with this right leadership we are assured that they will always work in the interest of the party."
Mr Adams explained that he has submitted evidence of his vote cast to party leadership which has exonerated him as a party faithful.
He indicated that during the party's countless consultations with the lawmakers, colleagues should have given a heads-up on voting against the party's decision.
ALSO READ:
I am profoundly disappointed but… – Minority Leader
Minority MPs who approved new ministers betrayed us – Ayariga
He added that the Minority Caucus could have walked out as proof of their disapproval of the new ministers.
"None of our colleagues was bold enough to tell us they will vote against what we agreed on as a party. We would have understood if they told us their constituents want them to vote otherwise. Also if we knew about this, we could have walked out as a Caucus," he said on Accra-based Neat FM.