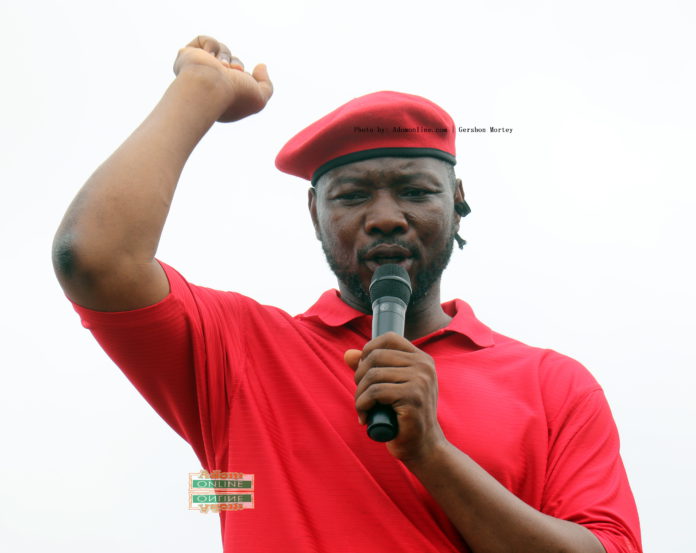 The former Chairperson of the People's Convention Party (PNC), Bernard Mornah has revealed details of a late-night phone call he received from Inspector General of Police (IGP) George Akuffo Dampare after his effort to secure bail for the #OccupyJulorBiHouse protestors was unsuccessful.
He recounted that, while on his way home, IGP reached out to express his dissatisfaction about the violence that erupted during the protest.
"The IGP called me later in the night and told me he was not happy about what happened during the protest. After he was briefed, the IGP said he instructed them to release all the people" he stated.
After the IGP's call, Mornah said he hurriedly put on his shirt and went straight to police station for the release of the detained individuals.
"When I was on my way, the IGP informed me that they were initially supposed to provide sureties for ten individuals each, but he suggested that I sign for ten persons" Mr. Mornah said in an interview on Adom FM's morning show, Dwaso Nsem, on Friday.
Mr. Mornah also disclosed that, the IGP had scheduled a meeting with the protestors at the Police Headquarters on Friday to better understand the nature of the issue at hand.
He expressed deep concerns, emphasizing that the state of democracy in Ghana appeared to be at risk.
Chaos erupted at the Greater Accra Regional Police Headquarters, as protestors demanded the release of their detained comrades.
These demonstrators had rallied under various reform-oriented banners, including calls for a reduction in the cost of living, the eradication of corruption, and the enhancement of governance practices.
#OccupyJulorBiHouse: Check out number of protestors arrested
#OccupyJulorBiHouse: Protestors' arrest unnecessary – Naana Opoku-Agyemang
Six NPP executives involved in ghastly accident after voter registration exercise…