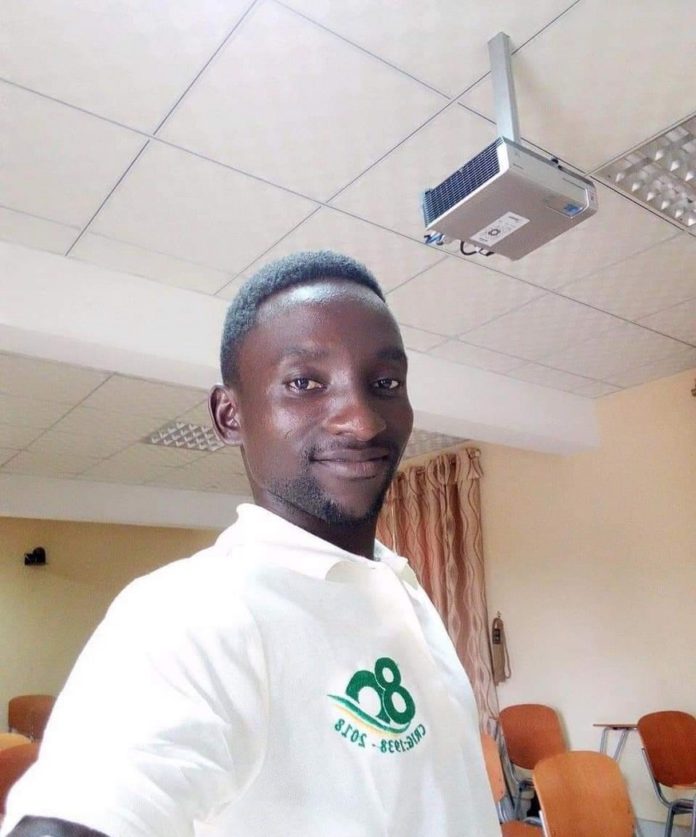 A National Service person identified as Isaac Dokyi alias Bullet has been crushed to death by a speeding car on his way to church at Akyem Tafo in the Eastern region.
The accident occurred on Saturday, January 28, 2023.
The deceased graduate was undertaking his service at the Cocoa Research Institute of Ghana(CRIG) at Akyem Tafo.
Isaac, a staunch member of the Seventh Day Adventist Church was riding a bicycle to church when a speeding private car crushed him at the accident-prone OPASS junction stretch of the Koforidua to Bunso highway.
He was rushed to Akyem Tafo Government Hospital but was pronounced dead on arrival.
ALSO READ:
Sad scenes as Policeman, family killed in house fire are buried
Everybody must visit the mortuary once a month to learn humility – Morris Babyface
The body of the deceased has been deposited at the morgue for preservation.
Meanwhile, the suspect driver reported himself to the Akyem Police Tafo Police to subject himself to the law.