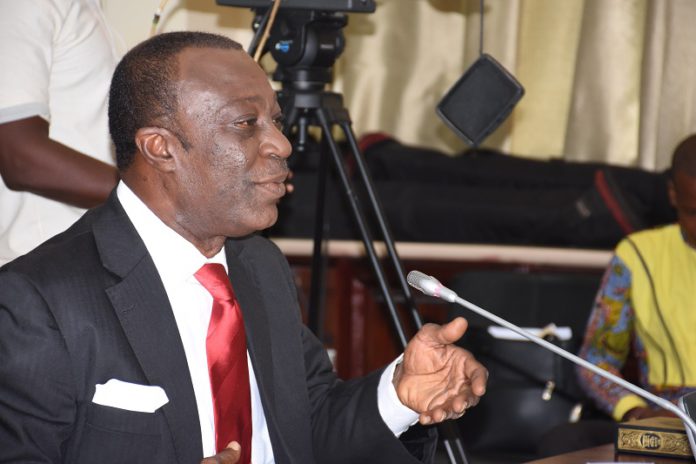 The New Patriotic Party (NPP) has directed that all party flags must fly at half-mast following the death of its former Old Tafo MP, Dr Anthony Akoto Osei.
The exercise is expected to last for seven days in honour of the deceased.
This was announced in a statement signed by the Chairman, Stephen Ayensu Ntim, which described the death as shocking.
The statement eulogised the deceased for his contribution and service to the NPP and Ghana at large.
"The Late Akoto Osei was a leading member of the NPP and served as a Member of Parliament for the Old Tafo Constituency on the ticket of the Party for 20 years.
"He was also a renowned statesman having served this country with distinction as a Minister of State at the Finance Ministry during the Kufuor administration, and later as a Minister for Monitoring and Evaluation in the first term of the Akufo-Addo administration," the statement read in part.
It added: "The late distinguished banker, as he was known to all, embodied humility, dedication and selflessness in his service to party and country."
ALSO READ:
Former MP, Anthony Osei Akoto passes on
Bawumia, MPs mourn former Minister
The party also extended its heartfelt condolences to his immediate family and also commiserates with the rest of the nation for the painful loss of this illustrious citizen.
"May the soul of our dearly departed find comfort in God's bosom, and may the family he left behind, and indeed, all of us in the Party and beyond find fortitude to bear this great loss. Damirifa Due!!!"