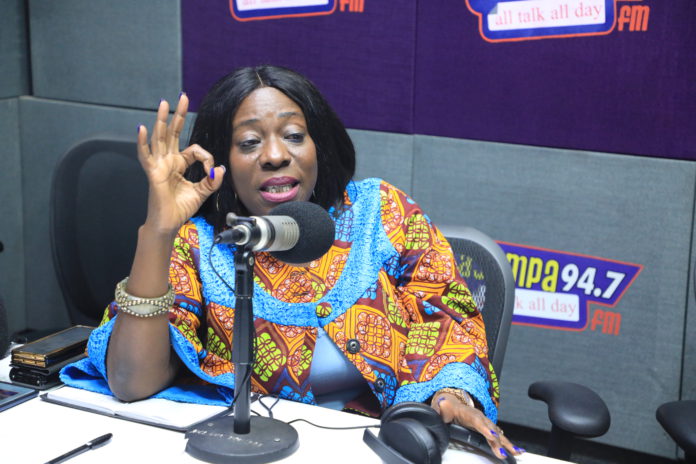 A former spokesperson for Alan Kyerematen's campaign, Catherine Afeku, has thrown her support behind Vice President Dr Mahamudu Bawumia in the New Patriotic Party (NPP) presidential primary.
She announced her decision on Adom FM's morning show, Dwaso Nsem on Monday.
The former Tourism Minister explained that, the decision follows extensive consultation and personal reflection.
"I have to choose a candidate in this election, and I have decided to throw my support, energy, personality, and talent behind Vice President Dr Mahamudu Bawumia. The party must stay in power, and any alternative than Bawumia will be dangerous," she declared.
This comes few days after Mr Kyerematen announced his withdrawal from the elections scheduled for November 4, 2023.
In an official statement, the former Trade Minister among other things accused the party's leadership of bias.
The decision was met with mixed reactions amid criticisms that he [Alan] has let his supporters down. His critics cite his resignation from NPP in 2007 to support their claim.
But when asked by show host Chief Jerry Forson, about her take on the withdrawal, the former Evalue Ajomoro Gwira Member of Parliament said she was not in a position to comment.
According to her, she respects the decision made by Mr Kyerematen.
Her focus now, Madam Afeku stated is to win the parliamentary primary and win back the Evalue Ajomoro Gwira seat for NPP in the 2024 general elections.
"He issued a statement, and we all know what he said, and I respect that. I have to focus on winning back the Ajomoro seat for the NPP. I was disappointed, but I have moved on, and he [Alan] has given us his blessings," she stated.
ALSO READ: