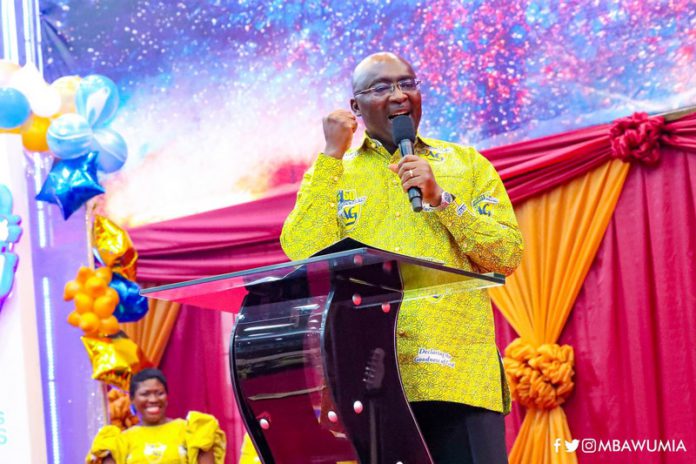 Communications team member of the National Democratic Congress (NDC), Twum Barima, has criticised Vice President Dr Mahamudu Bawumia over the reopening of the Kejetia market following a fire outbreak.
According to him, Dr Bawumia's directive was hasty as the relevant authorities were still investigating the incident whose outcome would have informed the next line of action.
The Local Government and Rural Development Ministry gave the market managers and Fire Service one week to complete the probe into the cause of the inferno.
Within the period, the parts of the market that were completely destroyed were to be shut indefinitely while the remaining portions were to be closed for a week.
But Dr Bawumia on Monday visited the market to familiarise himself with the extent of damage caused and directed that the trading centre be reopened for traders to sell their wares.
Reacting to the development on Adom FM's Dwaso Nsem, he queried what the Vice President sought to achieve with the directive.
"Why did he even go to Kejetia? There was a disaster and they needed to investigate but you go there and ask that they should let the people resume operations. Are you stampeding the investigations or what? were they done?" he fumed.
Meanwhile, a spokesperson of the Ghana National Fire Service has expressed reservations about the reopening of the market.
ALSO READ:
Kejetia market to be shutdown after fire outbreak
GNFS expresses reservation over reopening of Kejetia Market
The Deputy National Communications Director, GNFS, DO3 Desmond Ackah said they are yet to complete the investigation into the cause of the fire that destroyed over 30 shops.
Speaking in an interview aired on Joy FM's Midday News, DO3 Ackah indicated that the Service would have had the market locked up until they have finished the investigations.
The first and second floors of the Kejetia Market went up in flames destroying some shops last Wednesday, causing some victims to collapse due to the intensity of the smoke.