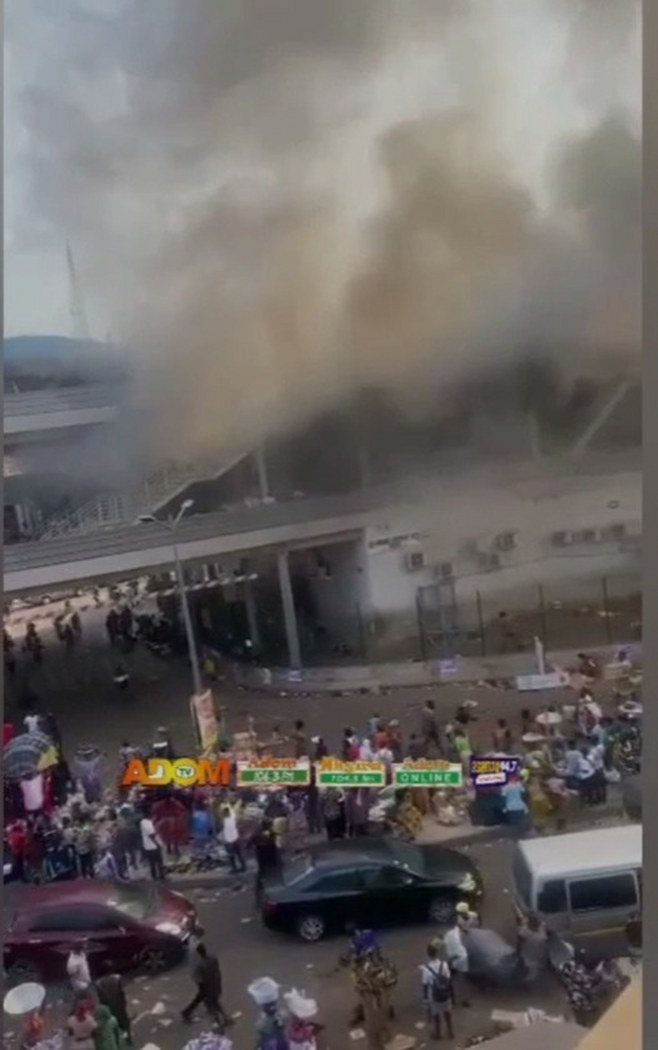 A spokesperson of the Ghana National Fire Service (GNFS) has expressed reservation about the reopening of the Kumasi Kejetia Market complex after the fire outbreak there last week.
The Deputy National Communications Director, GNFS, DO3 Desmond Ackah, says they are yet to complete investigation into the cause of the fire that destroyed over 30 shops.
Vice President, Dr Mahamudu Bawumia after visiting the market to familiarise himself with the extent of damage caused, directed that the trading centre be reopened for traders to sell their wares.
This directive is contrary to an earlier one by the Local Government and Rural Development Ministry to managers of the market. The Ministry gave them one week to complete the probe into the cause of the inferno.
Speaking in an interview aired on Joy FM's Midday News, DO3 Desmond Ackah indicated that the Service would have had the market locked up until they have finished the investigations.
"I wouldn't say that we are comfortable, but we can manage with what we've been able to establish as at now. The good news is that the affected portion will not be reopened. It is the other remaining part of the market that will be reopened," he said.
According to him, the GNFS is still in discussions with Management of the facility to meet the other requirement regarding having the fire detection and suppression system working, so that it can be deployed in the event of any fire incident.
ALSO READ:
Kejetia Fire: Woman accused of starting fire speaks
What caused Kejetia market fire revealed
It would be recalled that on Wednesday, March 15, the first and second floors of the Kejetia Market went up in flames destroying some shops in the process.
On the occasion, traders affected by the incident wailed while they tried to salvage as many items as they could.
Some of the victims who collapsed due to the smoke were carried to health facilities nearby.
The market was subsequently shut down temporarily for an assessment of the extent of damage caused to the facility.