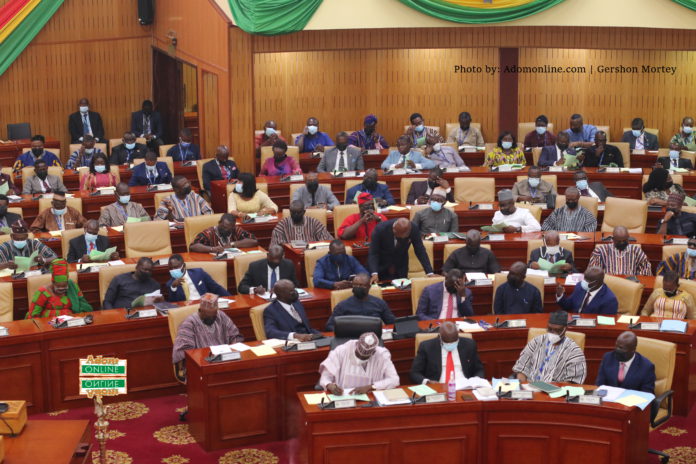 The leadership of the National Democratic Congress (NDC) has scheduled a meeting with its Members of Parliament (MPs) over the changes in leadership to February 6, 2023.
The meeting is expected to be held at 2:00 pm in Parliament.
This was announced in a letter signed by the General Secretary, Fifi Fiavi Kwetey.
"We wish to have an interactive session with your Caucus on Monday, 6th February 2023 at the Parliament House at 2:00 pm at a venue of your choice on the matter of the leadership change. The meeting will also enable us formally introduce the new leadership of the Caucus."
This meeting became necessary following the removal of Haruna Iddrisu, Muntaka Mubarak and James Klutse Avedzi as leaders of the Caucus with the appointment of Dr Ato Forson as the new leader.
The meeting was earlier slated for January 31, 2023, to address issues of disagreement over the reshuffle.
Other appointments include MP for Ellembele as Deputy Minority Leader and Adaklu MP, Governs Kwame Agbodza as Minority Chief Whip.
ALSO READ:
Minority's meeting over new leadership postponed again
But some 70 NDC MPs have kicked against the decision and have called for its rescission.
The MPs have addressed petitions to the NDC Council of Elders, former President John Mahama and Speaker of Parliament, Alban Bagbin.
Meanwhile, the NDC Council of Elders has called on the rank and file of the party to cease fire on the matter.