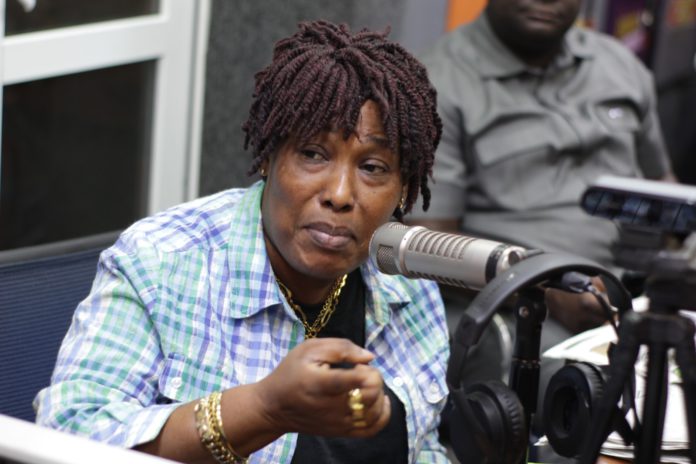 General Secretary of the Convention People's Party (CPP), Nana Yaa Jantuah, has suggested that police recruitment procedures be revised.
According to her, the revision will help the Police Service undertake thorough background checks on a specific number of persons interested.
She added that this will go a long way to help the Service train and produce competent and professional officers.
She charged IGP George Dampare Akufo to follow the recent Adum murder by a police inspector closely and come up with a psychological evaluation system for officers.
"We have to review the police recruitment process. The last time the police service was recruiting there were so many people. Do they have enough time to check everybody's background? IGP should be interested in this matter to find out what is actually going on with his boys.
"IGP must have a unit that supervises the lower ranked officers. Psychological evaluation from time to time to speak to them so they can voice out their concerns. Their living conditions should be relooked. The Saglemi project can be used as an accommodation unit for the police," she said on Accra-based UTV.
Madam Jantuah recommended that police officers should turn in their weapons when off-duty.
"It means ammunition in the hand of a policeman is dangerous. Policemen should return arms when they are off-duty," he added.
ALSO READ:
Adum shooting: CCTV footage reveals moment before fatal shooting
Her proposal is on the back of the gruesome murder of a young lady at Adum in Kumasi by her lover, Police Inspector, Ahmed Twumasi.
The policeman when he appeared in court on Tuesday disclosed he killed his 27-year-old lover, Maadwoa over a GH¢5,000 debt owed him.
Investigations have established that the police officer after having a misunderstanding with the deceased asked her to refund his GH¢5,000 to him.
She was shot multiple times with a service pistol, leading to her death.