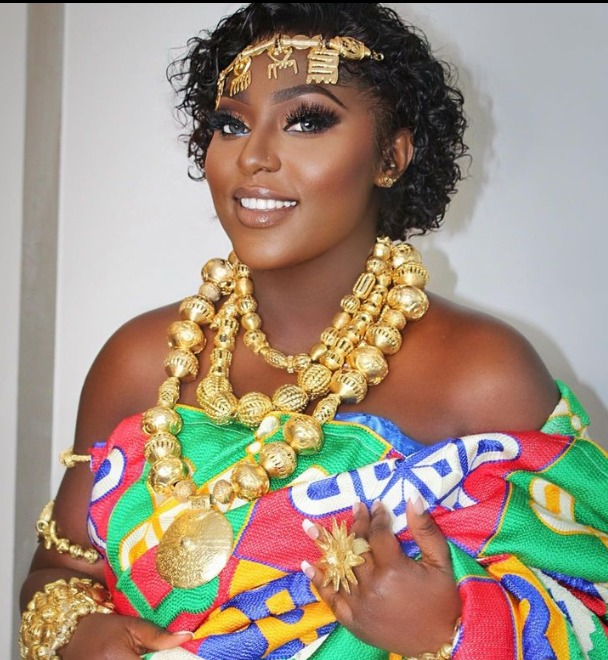 Ghanaian actress and producer, Eunice Oheneba Asiedu, has for the first time opened up on the ordeal her ex-husband subjected her to.
The actress revealed her marriage which was solemnized with a court wedding is one she would forever see as a mistake.
In an interview with Emelia Brobbey on Adom TV's Okukuseku, Eunice revealed she first saw signs of troubles right on her wedding night, when her husband was no where to spend the night with her.
Though she did not state the cause, she said that was the first red flag she identified, and another came in just six months into the marriage.
The actress recounted how her husband flushed his wedding ring into the toilet and called for a separation after an explosive misunderstanding.
"The marriage in itself was something else. On the day we signed and did the reception, that very day he did not sleep home. I think from the beginning I should have seen the signs. He would throw my things out and I was still there, trying to make it work," she narrated.
Upon all that she said she birthed three children in a short period for her husband, but he was not particularly excited when she took seed for their third child due to the timing.
"The third born, at that time, our marriage was shaky. He wanted me to abort but I did not agree and at that time my mother was not around. While I was working, I handed my entire salary to him so I had no savings. I really suffered to feed myself and my children. He was not particularly interested in any child. Even outdooring, we have never held one before for all three children."
The last straw that broke the camel's back, per her narration, was when her husband informed her to calculate all her loss so he pays her back and compensates her for the fruitless marriage.
According to her, that statement was all she needed to hear to know her marriage was beyond repairs.
She took up the mantle of engaging in menial work including care management, which proved to be lucrative in the United Kingdom.
"If the situation did not happen, maybe I wouldn't have built myself for the future," she said while revealing she has completed university to be a professional care manager.
MORE