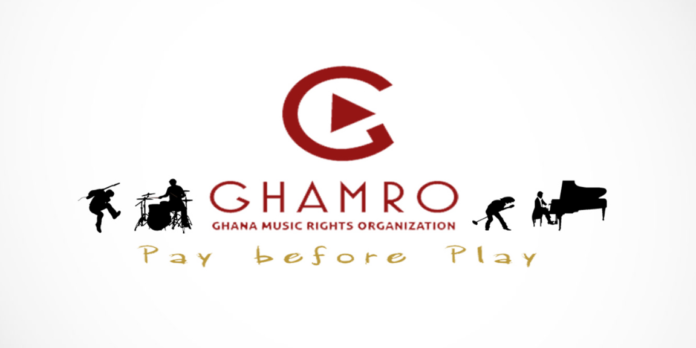 Artistes in Ghana owed remuneration for the use of their works may have to bid their time.
This is because the Ghana Music Rights Organisation (GHAMRO), charged with the responsibility of distributing royalties, has had its license withheld.
It comes on the back of calls by veteran singer, Akosua Agyapong, for the office's closure over some legal matters which has prevented the organisation from renewing its license for some time now.
The development was announced at a press conference in Accra on Thursday, June 1, 2023.
Addressing the gathering, the Chairman of GHAMRO's interim management committee, Rex Omar, explained that the royalties collection agency would not be able to distribute any collection.
This means the organisation will not be able to execute its collection mandate until the license is renewed.
Rex explained that GHAMRO had fulfilled all the renewal conditions under Section 24 of the Copyright Legislative Instrument.
"In 2010, GHAMRO submitted all the requisite documentation for the renewal of its license in June, 2022. This is against a campaign from notable persons like Madam Akosua Adjepong that the organization certificate has not been renewed and that Users should stop payments for the use of protected music which is regulated under law," he stated.
That notwithstanding, the Copyright office through a letter dated 17th May, 2023 has requested that the organization should agree to suspend its cases in court, re-adopt Prof. Sutherland's Report and to readmit the dissolved Election Committee to organize new elections.
Rex Omar added that "it is unfortunate that after the Attorney General's Office Roadmap has almost been completed with the exception of the apped case yet to be cleared, GHAMRO is being asked to go back to start the recommendation of the Efua Sutherland Committee."
Speaking on the sidelines of the press conference Rex assured GHAMRO members that the leadership has written a petition to the Attorney General to register their displeasure about the directive.
He also noted that although the organisation is barred from distributing royalties, it can still collect royalties and wait till their licence is renewed before they can give them out to the right owners.
Meanwhile, Rex Omar has taken strong exception to the allegation by Mrs Agyapong describing it as a "smear campaign to malign the management and Directors of the organization with misleading information to further their personal agenda."
Akosua Agyapong has among other things accused GHAMRO of impropriety including non-compliance to many recommendations enshrined in the organisation's 2021 report.
She told Graphic Showbiz that one of them is a requirement for GHAMRO to use 10% of royalties for the welfare of rights holders.
But Mrs Agyapong says this is not being implemented.
"From the 2021 report, those who are managing the fund are paid GHC72,000 annually; yet, members in dire need don't get assistance," she said.