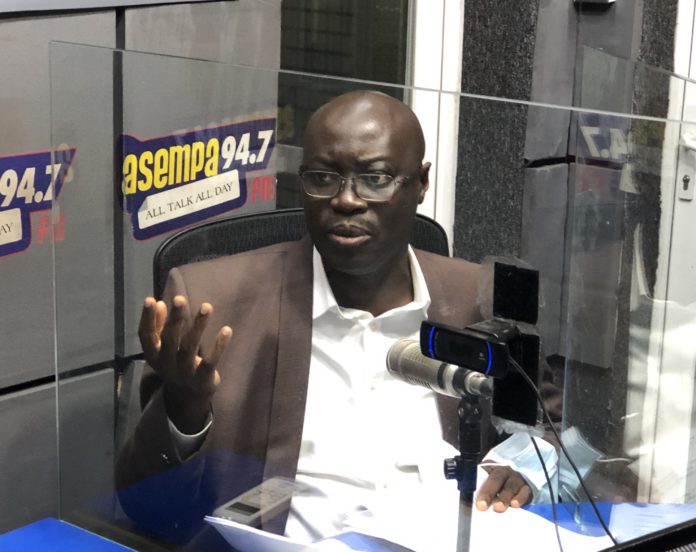 Governance expert, Michael Acheampong, has criticised some members of the Minority Caucus who approached Minister of Food and Agriculture, Bryan Acheampong, over the non-payment of two years' arrears owed to the National Food Suppliers Association.
Mr Acheampong noted that there were better ways the Members of Parliament (MPs) could have adopted to hold the Minister accountable.
"In my view, they could have adopted a better approach to dealing with this matter. But here we are, we have MPs walking into a place, stampeding the Minister in the presence of the media, it was like an attack on the Minister, highly provocative."
He added that such a highly provocative approach should not be entertained in a modern-day democracy.
"This, in my view, is not the best approach, this is like a Rambo-style approach and we should not accept that in a modern-day democracy, you could have summoned the Minister because we see it all the time that Ministers are hauled before Parliament to answer questions, there was no need for the show that we saw the last time," he said on Accra-based TV3.
Minority Leader, Dr Cassiel Ato Forson, Deputy Minority Leader and Ellembelle MP, Emmanuel Armah-Kofi Buah, Minority Chief Whip, and Adaklu MP, Kwame Agbodza, North Tongu MP, Samuel Okudzeto Ablakwa and Juabosso MP, Kwabena Mintah Akandoh demanded answers from the Agric Minister at NAFCO's premises
The food suppliers on Friday, July 7, 2023, suspended their four-day picketing at the National Food and Buffer Stock Company premises after Mr Acheampong assured that they will be paid by July 17, 2023.
ALSO READ: