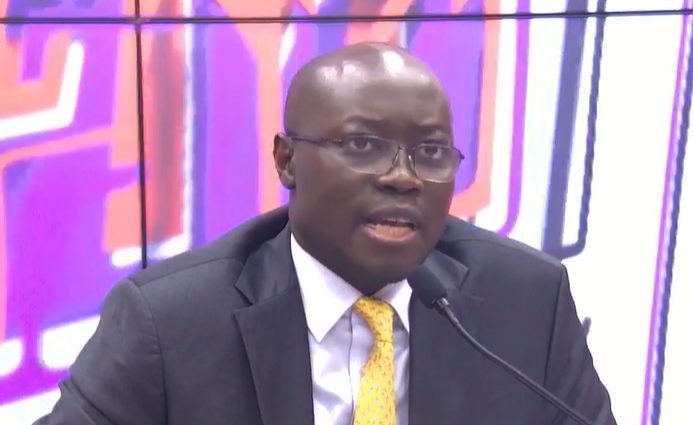 Some members of the Minority Caucus in Parliament, led by their leader, Dr Cassiel Ato Forson, have clashed with the Minister for Agriculture, Bryan Acheampong, at the National Food Buffer Stock Company (NAFCO) premises.
Per reports, the Minority Caucus met with the National Food Suppliers Association and assisted them with some food after days of picketing at the NAFCO office.
However, Mr Acheampong arrived there later for a meeting only for the Members of Parliament (MPs) to demand answers as to why the picketing food suppliers have not been paid their arrears.
The other opposition MPs who accompanied their leader were Deputy Minority Leader and Ellembelle MP, Emmanuel Armah-Kofi Buah, Minority Chief Whip, and Adaklu MP, Kwame Agbodza, North Tongu MP, Samuel Okudzeto Ablakwa and Juabosso MP, Kwabena Mintah Akandoh,
Minority leadership and Agric Minister Dr. Bryan Acheampong clash at Buffer Stock Company headquarters. #JoyNews pic.twitter.com/2ueibWt72t

— JoyNews (@JoyNewsOnTV) July 7, 2023
Mr Acheampong was unhappy with the way and manner his colleague, Dr Forson met up with him accompanied by the media.
"You are a former Deputy Finance Minister, what do you know about these payments? What do you know about payments that have delayed?" he asked
Regarding the arrears, the management of NAFCO has acknowledged its indebtedness to food suppliers which has resulted in the picketing and assured that the arrears will be paid by July 17, 2023.
ALSO READ: