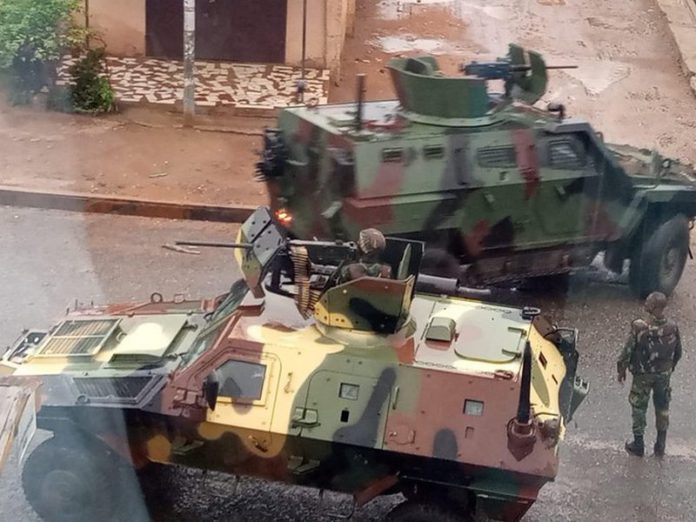 Kpone Katamanso Member of Parliament (MP), Joseph Akuerteh Tettey, has claimed that some of his constituents were forced to eat cow dung amidst the brutalities meted out by the Ghana Armed Forces (GAF).
According to him, though the focus and most media reportage were about Ashaiman residents, his constituents also went through dire situations with scores made to drink wastewater from a slaughterhouse.
Speaking in an interview with Adom News, Mr Tettey popularly known as Joe T, however, revealed the victims are yet to present documented evidence to that effect.
"These military officers dragged and compelled some of the workers at Tulaku to go and drink the waste water of the slaughter House.
"If you know that place very well, you will be appalled by some of these activities. They were also forced to take the faeces of the cattle and that has affected them psychologically," he said.
Some civilians in the town, particularly Ashaiman were assaulted by personnel from the Ghana Armed Forces during an 'intelligence-led operation'.
The operation, which was intended to apprehend the murderers of a military officer on Saturday, March 4, also saw some indigenes of the town being forcibly arrested and assaulted.
But the lawmaker says constituents have been traumatised and need psychological support.
ALSO READ:
Ashaiman MP to sue military over brutalities
150 Ashaiman residents picked up by military released
Meanwhile, his colleague Ashaiman MP, Ernest Norgbey, together with some Assembly Members are taking steps to sue GAF over the injustice they meted out to some residents in the Municipality on Tuesday, March 7, 2023.
Mr Norgbey said he has consulted a legal team to take up the matter which has currently attracted public attention.
Play audio above: