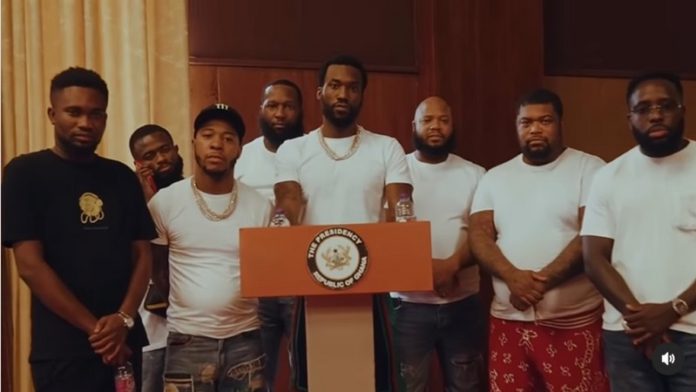 American rapper, Meek Mill, has deleted a music video he filmed at the Jubilee House from his Instagram page.
Per multiple checks by MyJoyOnline.com, the video, which the rapper uploaded on Sunday evening is no longer available on his page as of Monday morning.
The deletion comes in the wake of widespread public agitations from a section of Ghanaians about the said video.
In the video, the singer was seen joyously walking through the Jubilee House, together with his colleagues as they jammed to his latest composition.
From the visitor's hall to other locations in the Jubilee House, including the front of the facility, Meek and his friends accessed the building for their shoot.
But this has not gone down well with some Ghanaians.
According to the critics, the video is an affront to the country's image, given that it was shot at the seat of the presidency without any recourse to what the facility connotes.