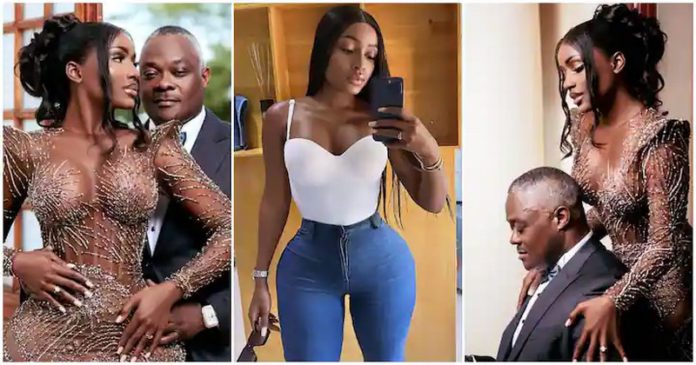 Socialite and TikToker, Mya Jesus has been trending on social media after announcing that she had got married.
The 22-year-old Mya announced her wedding by sharing photos of herself and her husband in loved-up poses.
In her caption, Mya Jesus indicated that she accepted her husband's proposal after just one month of knowing him and a few days of dating him.
The photos shared by Mya Jesus sparked loads of reactions as many wondered about the age difference between the two.
While she did not mention the age of her husband, the physical looks of the man suggest that he is quite advanced in age and many reports later claimed he was 59 years old.
Lovely photos of Mya Jesus show her beauty. The wedding photos and the story of Mya Jesus' relationship have garnered a lot of interest among social media users.