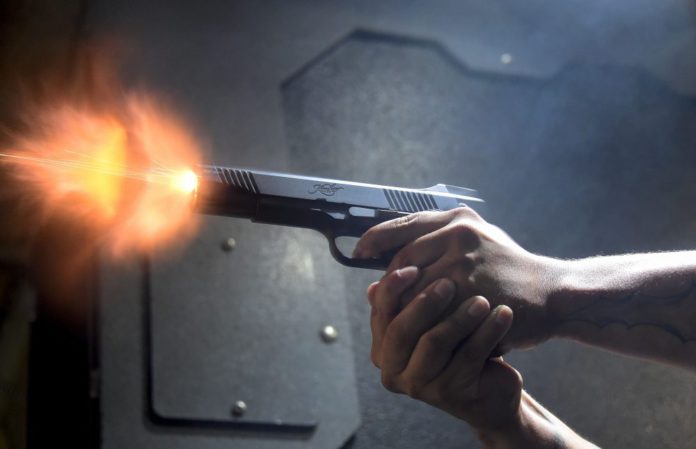 A man, identified as Oto Acquah, believed to be in his 50s, reportedly went the Suhum Police Station to report himself for shooting a staff of Qnet for picking his mangoes.
The incident occurred at Kwasi Larbi, a suburb of the Suhum Municipality in the Eastern Region, Saturday night around 11:30 pm.
The deceased, who is yet to be identified, went with some of his colleague staff and upon returning home around the suspect's enclave, went to the suspect's house to pick some mangoes in the compound.
However, the suspect who has been wild in the area and has been accused of chasing children for picking his mangos from his compound, when he saw the victim picking the mangos at night went to pick up his AK47 gun from his room and gunned down the victim.
The deceased, a source confirmed, died instantly. His colleagues who were walking with him reportedly fled from the scene.
The suspect thereafter allegedly kept the body in his compound late into the midnight before going to the Police station to report the matter.
ALSO READ:
NDC Women's Organiser accused of mixing 'husband's food with broken bottles
The Police later arrived in the house to convey the victim who was found in a pool of blood to the Suhum Government Hospital morgue for preservation.
The suspect, Otu Acquah, a married man with children, is currently in Police cells assisting in investigation.