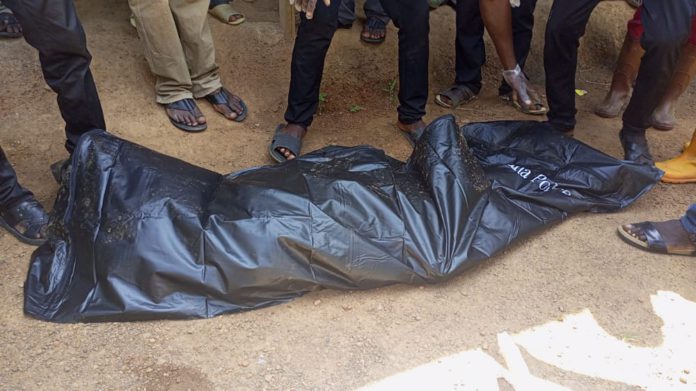 A man, believed to be in his late thirties, has been found dead at the banks of a river at Yeji in the Pru East District of the Bono East Region of Ghana.
Eyewitnesses have identified him simply as Kobby, a mason.
He was found lifeless in a prone position wearing only black shorts at the river banks.
He reportedly went to the banks to wash his clothes and other items discovered close to the body.
The suspicion of robbery was rendered invalid when his cash which was spread along his items were found untouched.
According to residents, the deceased suffered epilepsy and often lost consciousness at odd places.
Assemblyman for the area, Godwin Awidi, told Adom News a delegation was sent to notify the family of the deceased, but their absence was met.
The police have been informed of the development and they have retrieved the body to the mortuary as investigations commence.
SEE ALSO