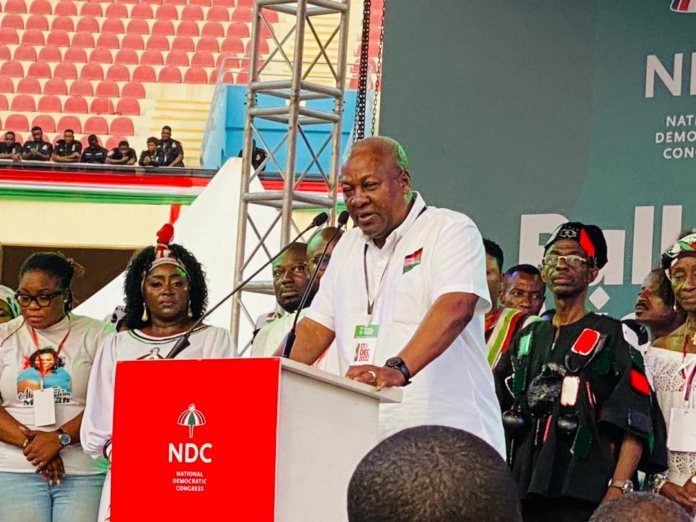 Former President John Mahama has picked forms to contest the upcoming National Democratic Congress (NDC) presidential primary.
Mr Mahama's 2020 Campaign Manager and NDC stalwart, Prof Joshua Alabi, led a delegation to pick the form on his behalf on Wednesday.
Prof Alabi was joined by several party Regional Chairmen and supporters at the NDC headquarters at Adabraka.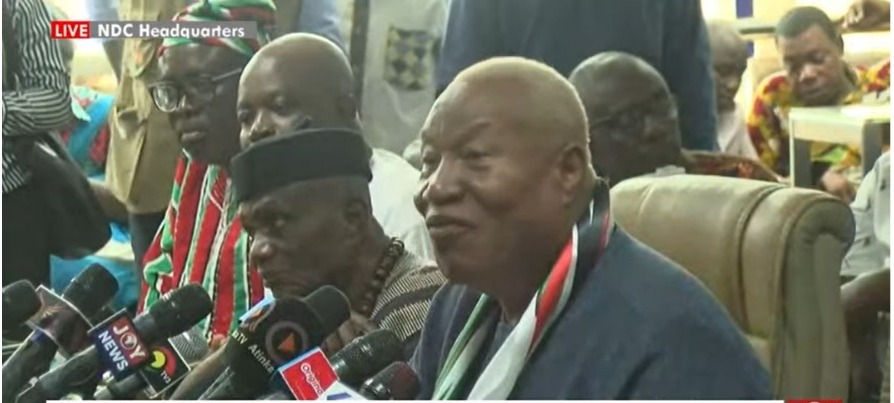 "The country is sinking and needs a very experienced hand to rescue it from sinking. I am very confident that come January 2025, NDC will be forming a new government under the leadership of his Excellency John Dramani Mahama.
"We have done it before and we have experienced hands to assist John Mahama to do it again. Somewhere in the 80s when it was difficult for the country, it was the experienced hands of the NDC that moved the country into prosperity.
ALSO READ:
NDC's Atubiga wants Mahama to punish Joshua Alabi for his defeat
Okada riders, spare parts dealers, others storm Mahama's office
"Once again we have a similar challenge and we have the experienced hands who are all available and ready to support Mahama," he declared.
The NDC stalwart assured the electoral process will be peaceful and smooth as he expresses appreciation to all the supporters for their time and presence.
Mr Mahama on Tuesday officially declared his intention to contest for the presidency in the 2024 presidential election when members of the Minority Caucus in Parliament paid him a visit at his residence.
The members were at Mr Mahama's office to inform him about their decision to endorse his candidature for flagbearer-ship if he announces same.
At the meeting, the former President assured the members he will run for president, adding that he will make a public announcement soon.
He has also amassed support in the six years since he left power.
Mr Mahama stood for election in 2012 after serving as president for six months following the death of former President John Evans Atta Mills.