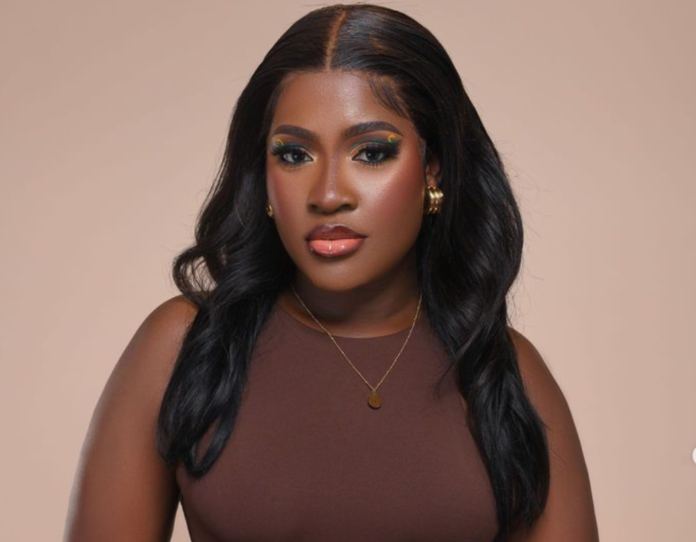 Actress Fella Makafui has slammed critics lambasting her for patronising procedures that make her tummy flat and improves her curves.
With a recent post, she shared with her over four million followers on Instagram, the sexy actress and entrepreneur was seen enjoying cosmetic procedures to keep her in shape.
To entice her fans, she wrote, "You all know i don't play when it comes to 'self care' lol . You all been asking how I maintain my snatched waist so here you go". She further named her company saying "They've been holding your girl down and I thought of sharing."
The YOLO actress equally asked ladies to visit the agency "for your cavitation and fat freezing. Procedure firms, tighten and contour the waist. It's also painless and comfortable. Come thank me later, [SIC]" she wrote.
But some fans lambasted her as many believed the procedures don't live up to the task. Others also complained that as a married woman, she should stay in her lane than patronise cosmetics procedures but Fella believes otherwise.
Responding to critics, she said marriage doesn't define beauty but "if you want to sit in your house with your big tummy that is your problem."
She wrote: "Some of you are hypocrites lol. Looking good has nothing to do with the fact that I'm married or not. I'm doing it for me. Sit in your house with your big tummy lol that's your problem, not mine. I love to look good and feel good in my body, I will not stop this self-care treatment for myself. If you admire this, join the train if not too, Good luck on admiring from afar ❤️ You really don't have to hate lol the procedure is even not expensive."
Check out the post below:

MORE: