Founder of Pure City International School, as part of his corporate social responsibility has donated to widows and orphans at Odumasi and Oshuman in the Greater Accra region.
This gesture, Mr. Precious Sena Fiawo explained follows incessant calls on him by people complaining of starvation when the lockdown was declared.
Touched by their plight, Mr. Fiawo donated bags of rice, soft drinks, sachet and bottle water, boxes of oil, toiletries among others worth thousands of cedis.
He said he decided to donate his widow-mite to complement government's efforts during the fight against the coronavirus pandemic.
Speaking in an interview on Adom News, the philanthropist said the source of livelihood including widows in the area have been affected thus beleives his donation can sustain them until to lockdown is over.
Read more coronavirus stories:
Mr. Fiawo commended government on its relentless efforts in curbing the spread of the deadly disease in Ghana coupled with the packages been offered across the country adding it should be extended to the Odumasi and Oshuman areas.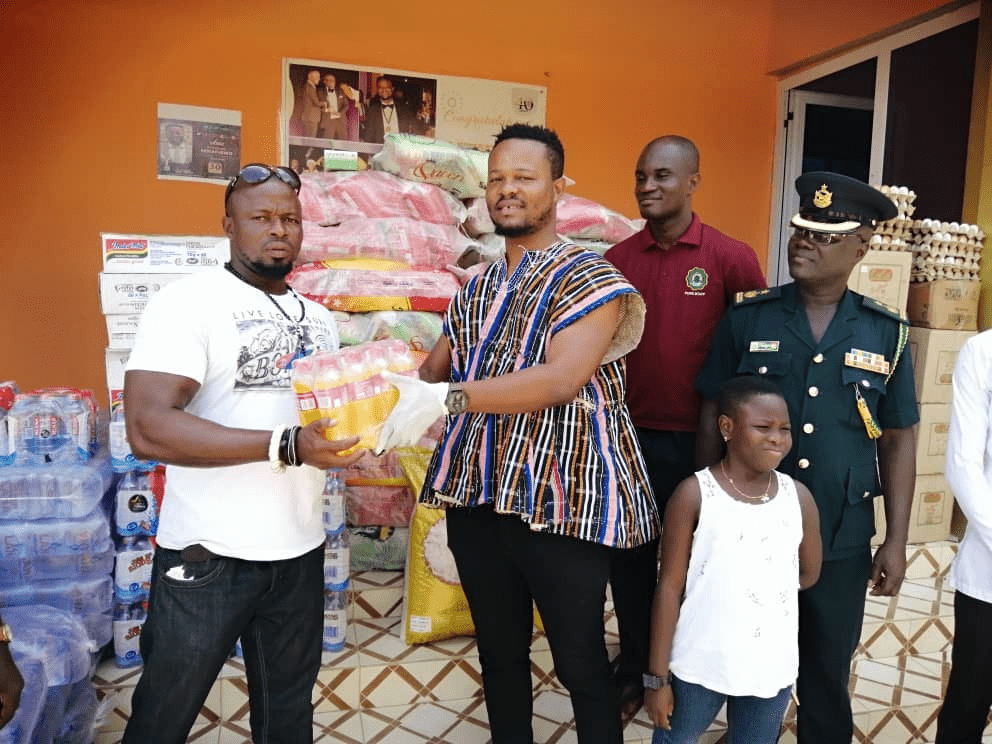 He further appealed to all well-meaning and able individuals to come on board and support government's efforts in the fight against the novel coronavirus.
Meanwhile, Clement Idan Quansah, Secretary of the Oshuman Stool Lands receiving the items on behalf of the community expressed appreciation to Mr Fiawo for the kind gesture.