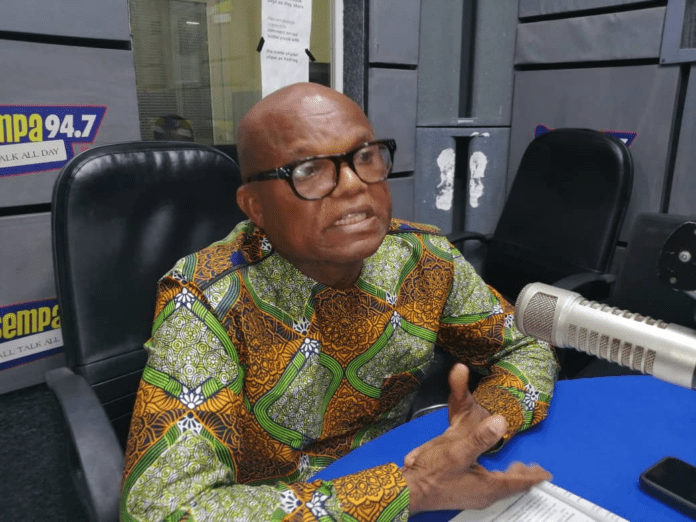 The Head of the Local Government Service, speaking on Otumfuo's withdrawal of representatives from the Kumasi Metropolitan Assembly (KMA) and other assemblies in the Ashanti region, believes there was a miscalculation.
The Asantehene, Otumfuo Osei Tutu II, on Thursday withdrew his representatives from the KMA and other assemblies in the Ashanti region.
The Bantamahene, Baffour Owusu Amankwatia, who represented the Asantehene at the inauguration of and swearing in the of the 8th KMA, revealed the Assembly formerly had five representatives on the KMA and other assemblies but the number has been reduced to one by the Central government.
ALSO READ:
However, speaking in an interview on Asempa FM's Ekosii Sen, Dr Ato Arthur said there was a miscalculation on the composition of representatives in the Assemblies.
"I think Bantamahene did not get the full facts on calculation of reps from the traditional authorities at the Assemblies, hence the seeming confusion," he said.
Dr Arthur further stressed the position of the law is clear on the representatives though it does not categorically state the proportion for traditional authorities.
"KMA is now a metro with all the other assemblies as municipalities and my information from the Kumasi Mayor indicates Otumfuo has one rep in each of the six municipalities and two reps on KMA, so how come the Bantamahene was not aware of this?" he quizzed.
Meanwhile, he urged there should be no confusion over representation of Traditional authorities in the Assemblies.
"There is no formula in the local government act on the representation but we sometimes use guidelines which come from the Ministry and need to be respected," he said.