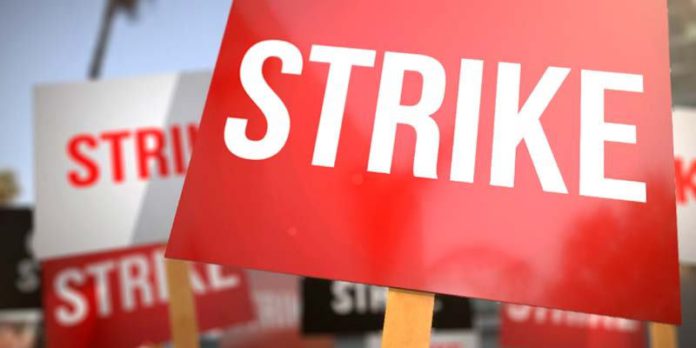 Staff of Ghana Grid Company (GRIDCo) have from today, Wednesday, December 11, 2019, begun an indefinite sit-down strike.
The sit-down strike is to seek for the payment of some millions of cedis owed the power transmission company by the Electricity Company of Ghana (ECG), Volta Aluminum Company (VALCO), Power Distribution Service (PDS) and the Northern Electricity Distribution Company (NEDCo).
ALSO: Police arrest 9 including spiritualist and imposter ahead of yuletide
Akosombo branch chairman of GRIDCo, Asante Guggisberg, in an interview on Adom FM's morning show Dwaso Nsem Wednesday, explained that the strike by the GRIDCo staff followed the non-response to petitions presented to the government.
The staff had originally threatened to strike on December 4, 2019, but postponed the strike to December 11, 2019.
ALSO: Six remanded over Mankessim shooting [Audio]
Mr Guggisberg noted that the indebtedness of ECG, VALCO and NEDCo to GRIDCo was crippling operations of the company, adding that the strike will continue till the matter is addressed by the government.
The staff in their petition to the Finance Ministry said the Ministry must act on a directive by President Nana Akufo-Addo to make available to them some GH¢250 million.
ALSO: Beyoncé opens up about multiple miscarriages
M Guggisberg further said from today, Wednesday December 11, 2019, all emergency services will be withdrawn to push government to settle all debts owed the company by ECG, VALCO, PDS, and NEDCO.
Listen to audio above: