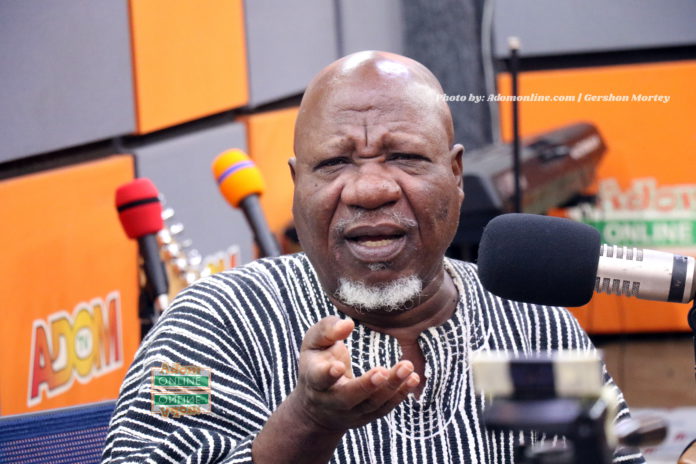 Former Central Regional Chairman of the National Democratic Congress (NDC), Bernard Kojo Allotey Jacobs, says the Ghana Aliens Compliance Order where hundreds of thousands of Nigerian immigrants were forced to leave Ghana in 1969 is rearing its ugly head.
Uncle Allotey, as he is affectionately called, said the recent clash between Nigerian and Ghanaian traders in Accra, is gradually creating tension between both sides, and could trigger counter-attacks on Ghanaian traders in Nigeria.
ALSO: Revealed: Ken Agyapong, OB Amoah stopped MP from suing Pioneer Food Cannery [Audio]
"The Aliens Compliance Order way back in 1969 is rearing its ugly head. Some years back, most of the trades were in the hands of Nigerians at the Makola market till the introduction of the Aliens Compliance Order.
"A lot of people complained and I see history repeating itself again, so we need to manage this issue very well else what will happen, won't be good," he said on Adom FM's morning show Dwaso Nsem, Tuesday.
READ: Tiptoe Lane clashes: Nigerians making Circle unsecured for Ghanaian traders – Assemblyman claims
Mr Jacobs' comment follows series of actions taken by GUTA to stop Nigerians from trading within the retail space, most of it involving the forceful closure of their shops.
Ghanaian traders feel foreigners, particularly Nigerians, Chinese and Lebanese have taken over retail businesses in the country, contrary to law which prohibits them from engaging in retail business.
READ: Anas' exposé on alleged corruption involving Accra Metro Guards premieres
The social commentator believes the actions of GUTA are necessary, and will aid in sustaining retail businesses of Ghanaian traders.
"I strongly support GUTA with their actions, but they need to do them devoid of violence," he said.
Source: Adomonline.com | Dorcas Abedu-Kennedy