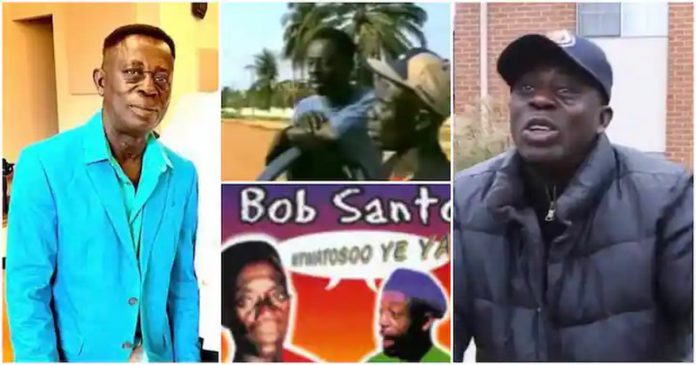 Legendary Ghanaian actor, Abusuapanin Judas, known in private life as Teweneboah Kodua, has popped up in a new photo.
Judas, the best friend of the late Bob Santo, has been living in the United States for the past few years.
In his latest photo, the veteran actor has been spotted hanging out with US-based media personality, Nkosuohene of Nkosuo TV fame. The two met at an event. Nkosuohene shared a photo.
The photo shared on Instagram shows Judas looking dapper in a suit made in aqua blue over a pair of white trousers.
He had a pair of nice-looking shoes. His hair was cut in his signature punk style. For a man, who is well over 70 years, Judas looks more handsome and younger than his age.