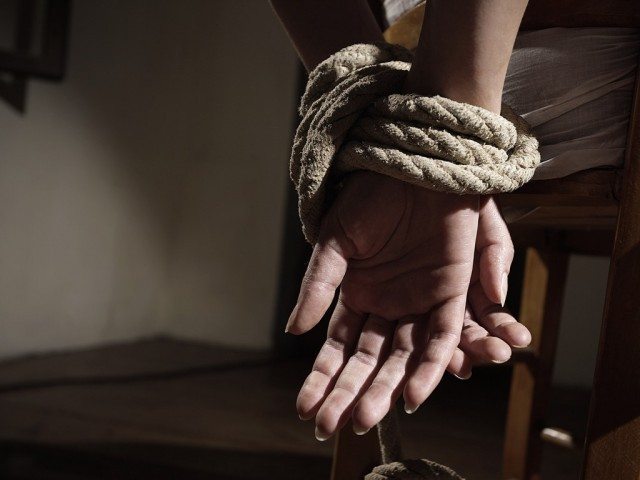 A 22-year-old apprentice, who was abducted by some unknown assailants at Inchaban in the Western Region and later dumped in Accra, has been reunited with her family.
The victim, Edem Amevor, told CONNECT FM she had closed from work on Thursday, August 15 around 6:30 pm.
According to her, she had gone to hand over the keys to her shop to her madam in her house off the Dwomo road, a few meters from the shop, when she was suddenly attacked.
"I was on my way home from my madam's house when suddenly someone held my dress from behind and another used the hand to muzzle me. They then bundled me into a salon car and sped off," she recounted.
ALSO: 23 Menzgold customers dead so far; most bedridden
Edem says she didn't see anything again till she realised she had been abandoned in a bush somewhere the next morning.
"All the content of my bag including my phone was intact. I became extremely horrified but I managed to struggle to walk to a roadside where a certain woman approached me and asked what was wrong," she recounted.
The woman told her she was in Weija, Accra. The woman then alerted the police who came for her to the Mallam Police Station.
ALSO: Palm wine tapper held for unlawfully harming driver at Enchi
The police after their interrogation established contact with the victim's mistress in the Western Region.
She also informed her family who reunited with her on Saturday, August 17.
Another complaint was lodged with the Inchaban police who are currently investigating the issue.
Source: 3News