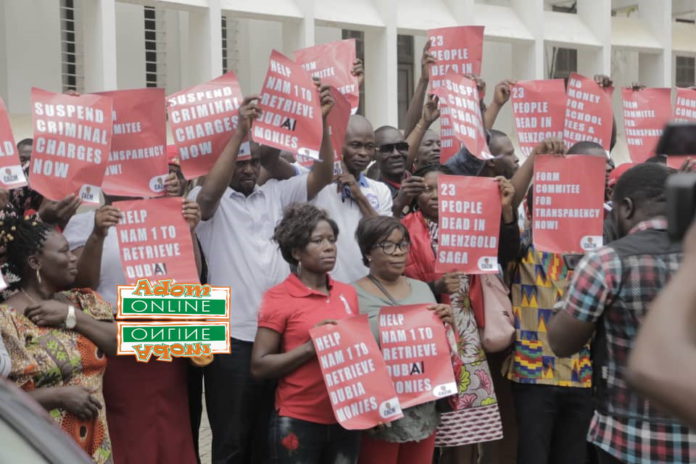 Since the shutdown of Menzgold Ghana Limited up till now, 23 customers have given up the ghost.
"Most of them are also bedridden," a customer has disclosed.
He, therefore, called on the Chief Executive Officer of the defunct gold dealership firm to take frantic efforts to settle the remaining customers before the worst happens.
The customer spoke during an event that saw Menzgold boss Nana Appiah Mensah unravel to journalists steps he has taken to settle his debts.
ALSO: Palm wine tapper held for unlawfully harming driver at Enchi
"Customers' expectation is just to get their monies," the customer told NAM1, as the CEO is affectionately called.
Customers have staged a series of demonstrations across the country since the crisis began.
When the CEO arrived from Dubai, most of them called for only one thing – their funds.
ALSO: Collapse of savings and loans companies: Payments to begin within 7 days
The embattled CEO, who is facing trial by an Accra Circuit Court, assured the customers that steps – one of which is an appeal to get his accounts unfrozen – are being taken to get customers' debts settled.
According to him, a defreeze of his accounts will see him doing business again to get money to settle all customers.
He asked for a minute's silence for all departed souls of customers.
Source: 3News