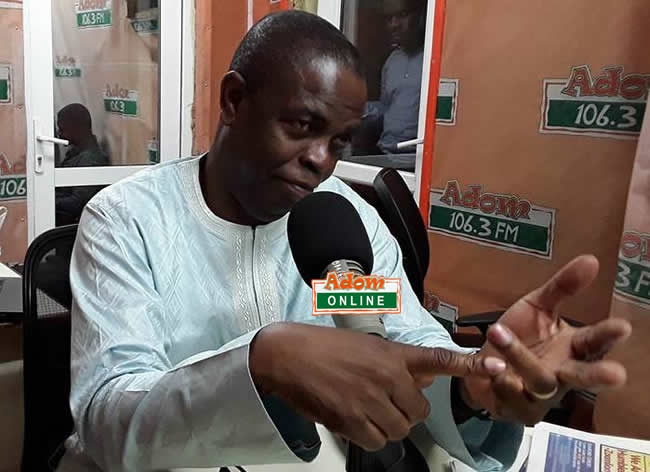 Seasoned journalist and Managing Editor of the Insight newspaper, Kwesi Pratt Jnr, has said the Debt Exchange Programme is not the ultimate solution to Ghana's economic woes.
According to him, though the policy must bring some relief, it is not the ultimate solution as the real fundamental problems of the economy have not been identified by government.
"This is where we are and I think that all of this finally emphasises the point that debt restructuring though it may grant some relief, ultimately it is not the solution to the problem which confronts us," he said on Accra-based Metro TV.
He has likened Ghanaians, especially bondholders' reluctance to the programme to the late George Floyd's I can't breathe statement made in the viral video.
"The way we're going I mean suicide appears to be the mission. Do you know why suicide appears to be the mission? I mean we're in the Floyd level, somebody has his knee on your neck, you're not able to breathe you understand and all you want to do is to breathe again but that knee on your neck is still there," he explained.
Mr Pratt indicated Ghanaians are no longer beneficiaries of it's resources, hence the refusal to adhere to the government's Debt Restructuring Programme.
"A knee on the neck is simply the fact that the Ghanaian people are no longer the beneficiaries of the exploitation of their resources. You take gold, how are we beneficiaries of gold production in our country? We're not," he fumed.
To him, less value on resources is the fundamental problem that needs to be addressed for the stabilisation of the economy.
"Now if you have a situation in which you know you exploit gold and send it out of your shores and only 2% of the value comes back into your economy, why will you not be in debt? And if you don't address that fundamental problem, the debt will still be there," he urged.
ALSO READ:
You were appointing leaders for a group not shepherds for sheep – Kwesi Pratt…
Govt reaches agreement with banks on new terms for debt exchange programme
Many groups have called for exemptions from the Domestic Debt Exchange Programme but Finance Minister, Ken Ofori-Atta has explained it is a key requirement for the International Monetary Fund bailout.
Mr Ofori-Atta has indicated that government will grant some concessions to Individual Bondholders under the programme.
He, however, ruled out any move to abolish the programme or grant total exemption to individual bondholders.