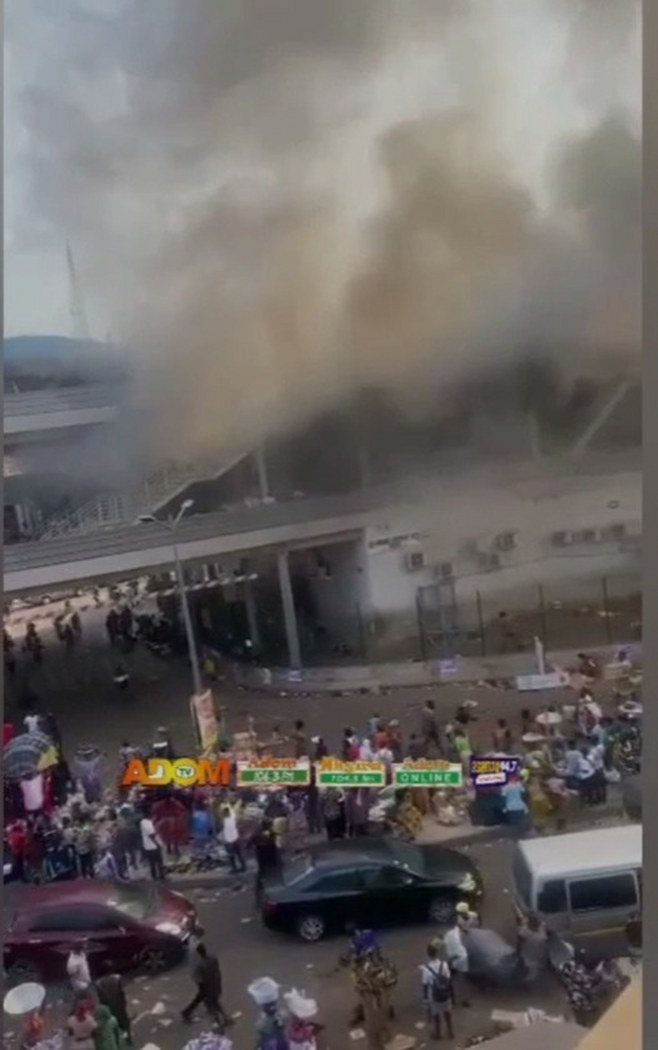 Managing editor of the Insight Newspaper, Kwesi Pratt Jnr., has blamed the management of the Kejetia Central market for the recent fire outbreak.
According to him, management was warned to take precautionary measures in order to prevent a possible fire outbreak 11 months ago.
To him, the "recklessness" on the part of the market's board members caused the "disaster".
"The investigation into the cause of the fire may become completely unnecessary because as we sit here we know what caused the fire.
"There are reports and letters which indicate that the fire if I'm being extremely careful could have been averted if we avoided administrative recklessness, absolute administrative recklessness.
"Look 11 clear months before the fire, an evaluation was done which pointed to a major fire outbreak in the Kumasi Central Market, nobody did anything to avert the fire.
"And I'm reading from a report of Contractica which was presented to the management of the market.
"This disaster was bound, we waited for it to happen," he said on Accra-based Metro TV.
Mr. Pratt stated that the decision to reopen the market is extremely populist.
 "It's also quite clear to me that whoever briefed the Vice President misinformed him, and that the directive that the Vice President gave is hugely problematic. And if we do not take care can exacerbate the problems of the Kumasi Central Market.
"I think we should stop populism in decision-making. Populism in decision-making is not in our interest and is not in the interest of the people. This directive that the market should be opened is clearly populist. Not backed by science, not backed by evidence."
Parts of the Kejetia Market in Kumasi were on March 15, 2023, engulfed in a fire that burnt wares estimated at millions of Ghana cedis.
There were no casualties but a few people collapsed due to suffocation and were rushed to hospital.
ALSO READ:
What caused Kejetia market fire revealed
Immediately assist Kejetia fire victims – Duffuor to govt
The fire started from a shop on the second floor of the market around 4 p.m. and extended to the third floor.
A total of about 50 shops were affected out of which 33 were completely burnt.
The Ghana National Fire Service disclosed that the fire was started by a trader who was cooking with gas in a shop near other shops where turpentine, gunpowder, and other combustibles were sold.
This resulted in explosions at the market when the fire started.